READ THE LATEST DIGITAL MARKETING ARTICLES: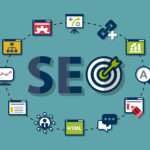 Written by Nick Stamoulis

After continually working your SEO program for at least the past six months, you're now starting to see how much the program is paying off. You've been regularly publishing new content, sharing posts on social media, and earning valuable links in the process. As you continue to do these activities,...