Email Marketing Tactics That Work
Written by Nick Stamoulis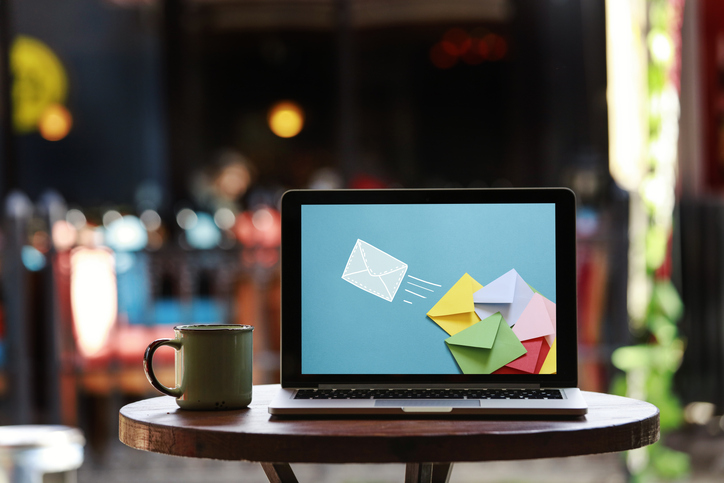 Email marketing has become a vital part of any successful business strategy. If you are not using email, it's time to get with the program and build your list. Don't be intimidated by all the fancy features or technology associated with this function. Email is still one of the best ways for customers to contact businesses – whether online or off.
The following are email marketing tactics that work well:
1. Personalized emails – personalizing an email means sending targeted messages based on specific interests, demographics, or behavior. For example, if you have more than 20 customer accounts in your CRM system, then each account will receive different emails. This can include product recommendations, deals, newsletters, promotions, etc.
2. Cross-selling & up-selling – cross-selling (selling more products) vs. up-selling (recommending additional services or upgrades). For example, say you sell lawn equipment. Your website might also recommend snow blowers, snowplows, gas grills, and other accessories.
3. Constant communication – consistent communications allow you to keep in touch with your clients/customers. Customers like getting updates on their products and services now and then. Some use social media platforms such as Facebook and Twitter to communicate with companies regarding special offers, discounts, news, events, new releases, etc.
4. Relevant content – relevant content allows customers and prospects to understand better what you offer them and how they could benefit from buying your products/services.
5. Free trials – offering free trials make people feel comfortable about purchasing items or services. It also provides opportunities to collect contact information which can later be used for lead generation.
6. Lead nurturing – once leads come into your system, make sure you nurture them until they're ready to buy. Send out timely emails, call them via phone, send SMS text messages, etc. All these methods help boost conversion rates.
7. Automation tools – if something needs to be automated, get started right away! Automating specific processes helps save time and money. You may want to automate campaigns involving things like sending emails or making calls. There are several tools available that do just this.
8. Use multiple channels – don't fall victim to limiting yourself to only one channel when reaching out to people. There are many mediums through which potential customers could reach out to you in today's digital world. Social networking websites such as Facebook, LinkedIn, Twitter, Instagram, Pinterest, Tumblr, Google Plus, blogs, forums, etc., all provide avenues through which you can connect with potential customers. And because the medium changes so quickly these days, you should have no problem finding innovative ways to stay connected with those who matter most.
9. Target marketing – target marketing involves segmenting your audience based on demographic factors like gender, age group, location, interests, etc. This process can determine which audience would best suit different types of advertisements. Using target marketing, you can ensure that your ads aren't wasted, instead of being directed at specific groups.
10. Analytics – tracking and analyzing everything is essential. Keep track of what your staff members and customers are doing and see where improvements can be made. Many systems exist to assist you with performing and monitoring analytics.
Types of email marketing:
1. Bulk mailing – large quantities of mail are sent out simultaneously with bulk mailing. For example, if you were a realtor trying to sell more houses, you could create a list of 1000 names and send every single person a letter.
2. Newsletters – newsletters can be helpful when you want to communicate regular updates about new products, services, offers, events, etc. A newsletter sends out information in periodic installments, thus, keeping subscribers engaged over long periods.
3. Autoresponder – an autoresponder is also known as a 'pipeline' or a mailbox. An autoresponder allows you to respond to each individual email received automatically. It records responses and forwards these back to your email sender. When you are done answering, you delete the message from the queue.
Email marketing has been around since its conception, but its effectiveness depends on many things. You must know a good number of email clients for starters and learn how to design and layout your emails. Also, it's crucial to find out how to advertise email campaigns, so your business gets found online effectively.
Categorized in: Email Marketing
LIKE AND SHARE THIS ARTICLE:
READ OTHER DIGITAL MARKETING RELATED ARTICLES FROM THE BRICK MARKETING BLOG: