Ways To Make Your Social Media Strategy Mobile Friendly
Written by Nick Stamoulis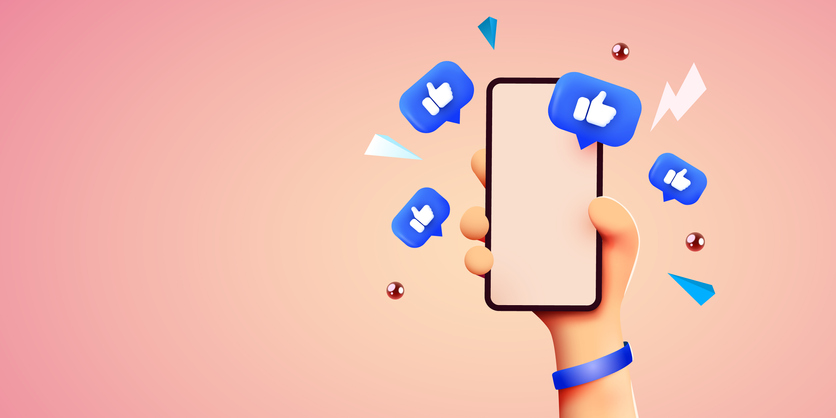 When marketing your business online, you are likely taking advantage of social media. When marketing online, it's important to understand how users access the internet. Why is this so important? There are many ways that users access the internet. You might first think of desktops and laptops. While these are commonly used, they are far from the only devices people use to search for services and products online. E-readers, tablets, smartphones, and other devices are quickly gaining traction. As someone who is marketing online, it's necessary for you to make sure your social media strategy appeals to them all.
Here are some ways that you can make your social media strategy mobile friendly:
Make Sure Linked Landing Pages are Mobile Friendly: When sharing links with social media followers, it's crucial that you make sure any landing pages you link to are mobile friendly. You don't know what type of device a person might be using when scrolling through social media. They may be at work or home on their desktop or on the bus with their smartphone. Don't assume that if a follower clicks on a link that is not mobile friendly that they will come back to it later when they're on a laptop. Chances are they will simply move on to the next business. You can avoid this by making sure linked pages are mobile friendly. A user that has a good experience is a user that is likely to return and a mobile friendly landing page is the perfect place to start.
Add Images: Images are known to draw the eye of visitors to a website. It's no different when a user is visiting on a mobile device. Images can add to the text and the tone of your brand. Choose images carefully, making sure they relate to your brand and content. If you can catch a user's attention with an image, they will be more likely to read the content and notice your brand. An eye-catching image can even entice users to click on a link that leads to a specific page on your website.
Optimize Your Page For Local Searches: If you have a physical business, it is very important that you optimize for local searches. You want people searching for a service or product locally to be able to find your business. Businesses such as restaurants, gyms, and stores are just a few that will benefit from optimizing their page. For example, on Facebook, mobile device users can search for nearby places and be shown a map of local businesses that relate to their needs. If you've optimized your page, this improves your chances of increasing business and revenue.
Keep Things Simple: When writing social media posts, it's important to consider that mobile users are often on the go when scrolling. If they're not on the go, they may be watching TV, doing chores, or waiting in line at a store. You only have their attention for a short amount of time. In that short time, you need to grab their attention. Keep your posts short, simple, and to the point.
Making your social media marketing strategy mobile friendly is a move that is going to benefit your business.
Categorized in: Social Media
LIKE AND SHARE THIS ARTICLE:
READ OTHER DIGITAL MARKETING RELATED ARTICLES FROM THE BRICK MARKETING BLOG: