Great Content is Essential for Great SEO Results
Written by Nick Stamoulis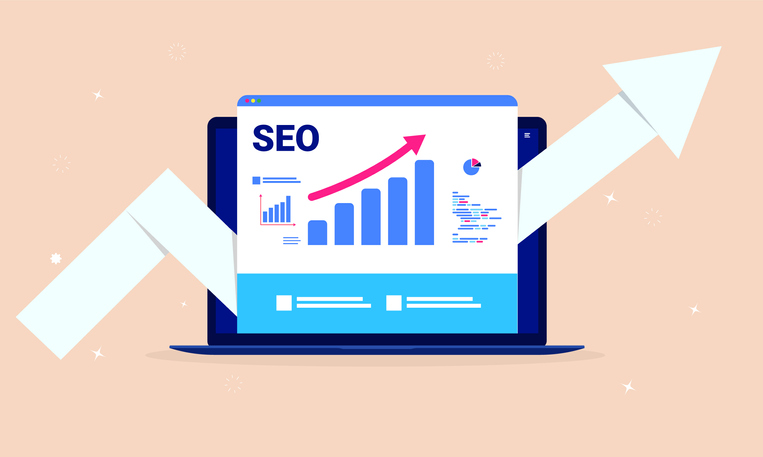 If you build it, they will come…unless it's a website, of course. Nowadays, building a website entails more than just setting up a domain and webpage. You also have SEO to consider. SEO, or "search engine optimization," describes the process of arranging website content in a way that allows it to rank up on search engines like Google.
What Makes Good Content?
When it comes to SEO, having "good" content is key. If your goal is to drive traffic to your website, you must take actionable steps to help rank up in Google search results.
Accurate Information
There's a reason why Google dominates the search engine game. When people search for information on a given topic, Google provides the most relevant results first. In the background, Google is constantly crawling and indexing online data with the goal of providing an extraordinary user experience. Therefore, your content should be similarly extraordinary. The information on your site should be accurate, current, and comprehensive. Instead of being a resource for a specific topic, aim to be an authority on the subject.
Avoid the Dreaded Wall-of-Text
In general, good content provides all the information a user is searching for in manner that's easy to consume and digest. The text on your website should be focused and written in an approachable style. It should also be arranged in a way that's pleasing to the eye. For example, a webpage with content divided into headings, short paragraphs, and lots of spaces is more inviting than a solid block of text. Ultimately, this provides a better user experience, and Google is well aware of this.
Not Just Text
Incorporating other media, such as videos, calculators, or widgets, is another way to provide a pleasant user experience. This is considered "supplemental content." If your supplemental content is attractive and informative, it can help your webpage rank higher than a similar, text-only page. Supplemental content also gives you something shareable on social media. When a user shares your content, they are creating a post that links back to your original page, which further helps your search engine rank.
Natural Content Optimization
From a website building standpoint, content creation begins with keyword research. There are a number of apps and tools that provide the keywords that people actually use when they're searching for things on Google. For example, there may be a spike in people searching for "best sunburn remedies" in the summer. Therefore, choosing that phrase as a keyword and building a page around it capitalizes on the number of people coming to your page after searching for that keyword.
The content creator who decides to utilize "best sunburn remedies" as a keyword should incorporate it into the title and first paragraph of their content to rank on Google. However, their content should also be relevant to the searcher's intent. If your aim is to promote a blog about something tangentially related, like skin cancer prevention, then it's not about "best sunburn remedies" at all. You may get a few initial hits from people looking for sunburn relief, but your content will eventually sink to the bottom of the ranks. This will happen because Google prioritizes relevant content that is relevant to the intent of the visitor searching.
Think Like a Customer
In the modern world, information and technology are constantly changing. So will SEO strategy. However, what will never change is the importance of the user experience. As a user, you would probably appreciate content that is honest and engaging over meaningless spam stuffed with irrelevant keywords. Staying at the top of the search results page requires constant learning, adapting, and tweaking. Doing this, along with understanding the user's needs, will give you an edge when it comes to promoting your content.
Categorized in: SEO
LIKE AND SHARE THIS ARTICLE:
READ OTHER DIGITAL MARKETING RELATED ARTICLES FROM THE BRICK MARKETING BLOG: