READ THE LATEST DIGITAL MARKETING ARTICLES: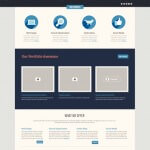 Written by Nick Stamoulis

Does your site need a redesign? If so, it's important not to ignore the SEO aspect of your new site. In fact, redesigning your site presents you with an excellent opportunity to refine your SEO strategy and optimize even more effectively than you were before. You certainly would want to hurt your si...