READ THE LATEST DIGITAL MARKETING ARTICLES: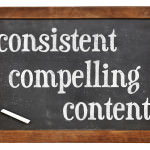 Written by Nick Stamoulis

It is true that content, in the form of an articles section or a blog, can convey expertise when done right. We have had clients come to us who have believed that the more complex the content it is, the better it will be in establishing expertise and credibility. While this type of content will do t...