Claim Your Brand in the SERPs
Written by Nick Stamoulis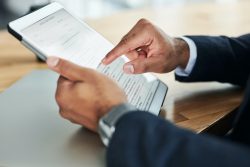 When it comes to marketing your business online, it stands to reason that you'll want to have a strong presence. The greater the exposure you can have, the more likely it will be that you'll attract new customers. This means that you'll need to have an extensive web presence that extends beyond having a website, such as offering an online newsletter and having a great presence in social media.
Another place that it is important to have a great online presence is in the search engines themselves. You'll want your brand to be recognized when people make searches online. Here's more information about this:
Ins and Outs of Claiming Your Brand
It is no secret that Google is the largest search engine, so this is where you should focus your attention when it comes to claiming your brand. You want people to not only find your website organically through proper SEO and keyword optimization, but you also need to be found when a user searches on branded keywords. Google allows brands to control how their brand will be listed when these searches are made. To do this, you will need to claim and then request ownership of your business's website.
Claiming your business will allow you to work with your business profile and make tweaks and changes that will allow users to view relevant information about your brand. Information such as opening hours, business address and phone number, the business website, and even blog posts will be on display when someone searches on keywords that relate to your business. This extra branding can help you gain credibility and even new customers.
Why Claiming Your Brand is Important
So, why should you take the extra step to claim your brand? There are some great benefits to it, and you miss an opportunity if you don't take advantage of it.  Here's a look at some of the top reasons:
Control the information on display. Claiming your business gives you a chance to control the information that is displayed about your company. This can really help from a credibility and branding standpoint.
Allow user reviews. When it comes to doing business online, reviews matter. Claiming your business will enable customers to leave their opinions about your product or service.
Know what people are writing. Google My Business gives brands a chance to know what people online are saying about the business. The platform gives you a chance to monitor it.
Appear in local search. When people are looking for information about businesses like yours in your area, Google will display your information if your business is claimed. This could get you more foot traffic!
When it comes to doing business online, you miss an opportunity for branding if you don't claim your business in the SERPS, particularly with Google. Using the Google My Business capabilities can really help you brand your business well and control the way your business appears in the search engine.
Categorized in: Digital Marketing
LIKE AND SHARE THIS ARTICLE:
READ OTHER DIGITAL MARKETING RELATED ARTICLES FROM THE BRICK MARKETING BLOG: