Call to Actions Help Achieve Website Conversion Goals
Written by Nick Stamoulis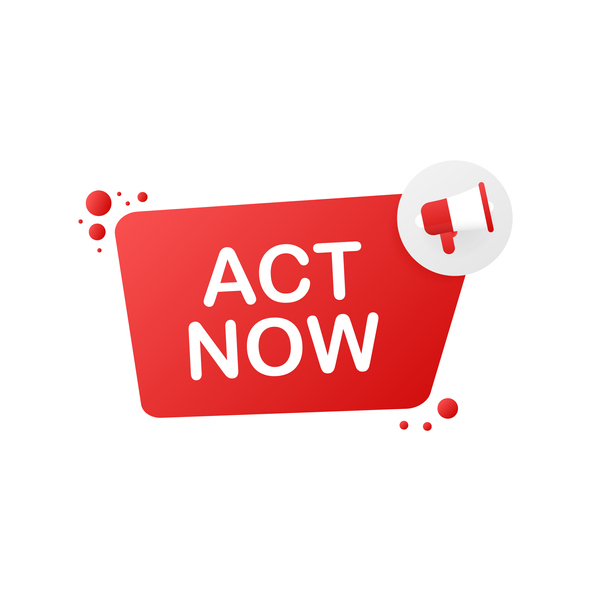 You may have to create a call to action to get your website conversions goals. These are intentional actions designed to help your visitors accomplish their goals on your website to increase the chances of conversion. These can be difficult because it is hard to know which one will work out best for them. However, you can rely on these examples when you need some ideas to make your call-to-action more effective.
Examples of Call to Actions That Can Help You Achieve Your Website Conversion Goals
#1 – Add to Cart
If you want to yield more chances of somebody purchasing your product, you can add it to their cart. This can help a customer feel more invested in the purchase and increase the chances of buying the product.
#2 – Join My Email List
Many people are hesitant about joining a new email list because they will receive tons of spam emails from companies. However, people might be more willing to sign up if you're offering incentives for entering your email lists, such as discounts or freebies. The trick is to make sure that when they sign up, they get a relevant and helpful email (not just another junk email) so that it's easy for them to keep coming back.
#3 – Get Updates on New Products
This is one call-to-action that many people would not normally consider because it doesn't seem like an immediate connection with what you're selling. However, this type of call-to-action could be effective if you put some thought into using it. This could be helpful because it lets visitors know exactly when new products are out and available for purchase (this can also lead visitors back to your website).
#4 – Request a Free Sample
People love samples. They get a taste for something before committing themselves and feel comfortable deciding on the product.
How to Create a Better Call to Action
Creating a better call to action can sometimes be difficult, but there are some ways you can do it. First of all, you want your call to action to be precise. You don't want to leave people confused with the meaning of your call to action. Second, you want your call to action to be able to reach out and get people's attention when they view your website. With this method, you may have a button that says "Contact Us Here," which could draw somebody in more than if it just said "Contact Us Here" with no visual aid behind the text.
Third, you want your call-to-action button or link on your website for visitors interested in buying a product or service from you. When someone clicks on something saying "Buy Now." they are more likely to follow through and buy the product or service because they see something that is urgent and exciting in front of them. Finally, create a call-to-action solid offer that stands out from other offers on their website, so people know what will happen if they purchase this particular offer.
Make Your Call-to-Action Work For You
You can make your call-to-action work for you by making it a little more personal. Ask your visitors what they would like to do next and what they are looking for on your website. This will help you build a stronger relationship with them and gain their trust.
The call-to-action should be relevant to the user's needs at that moment on your website. You want to give them an option to continue with what they are doing on the website or take advantage of other offers, such as a free download or discount coupon.
Another way to do your call-to-action work for you is by offering multiple choices to cater to the most common needs of your visitors. For example, if someone visits your website to find out more about pets but doesn't know what type of pet they want, you could create an interactive quiz that might match their interests and abilities. If they answer this quiz well, they're then offered additional content that will give them all they need to choose the pet best suited for them from a list of animals with information about different breeds and types of dogs, cats, and birds.
Few things are more frustrating than not getting the results you need from your website.
If your website isn't keeping your visitors engaged, you might not achieve your website conversion goals.
Categorized in: Digital Marketing
LIKE AND SHARE THIS ARTICLE:
READ OTHER DIGITAL MARKETING RELATED ARTICLES FROM THE BRICK MARKETING BLOG: