Use Keyword Data to Make On Page Improvements
Written by Nick Stamoulis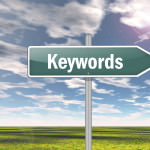 Despite what you might believe, keyword ranking data isn't the "be all, end all" SEO metric to track. That's because rankings fluctuate and vary depending on the device being used to search and the location and search history of the person searching. While overall organic traffic growth (and sales and leads from that traffic) over time is the best gauge of SEO success, keyword data is certainly still useful and can be used to uncover page improvement opportunities that can result in more traffic from the search engines. Here is a step by step guide to using keyword data to make on page improvements:
1. View keyword data in Google Search Console
In Search Console, view the "Search Analytics" report. You can only view the last 90 days so it's advisable to pull this report at least every 90 days and save it so that you have more than 3 months of historical data on file. View "position" data. In this report, you'll see an average rank for keywords and a "pop out" next to each keyword which brings you to the search results for that keyword. There, you can see what specific page on your site is ranking in that spot for that keyword.
2. View page data in Google Analytics
Once you know what page is ranking for a specific keyword, look at the data for that specific page in Google Analytics. What is the organic traffic trend over time? How long are visitors viewing the page? What is the bounce rate? Are visitors converting?
3. Make page improvements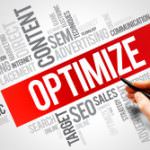 What can you do to improve that page, and ideally improve its position in search? This is especially important for pages that are in positions where a small improvement can make a big difference, such as bumping a page from the top of page 2 in the search results to page 1. Start with the title and meta description. Are they enticing enough? Under the character limit so they aren't getting cut off? Is the content on the page the best it can be? Or is it an older blog post that could use some updating? Look at the pages that are ranking ahead of your page in search. What does their content look like compared to yours? Can you make changes to mirror that content (not copy!)? Of course, only do this if it makes sense. Sometimes it won't, and that's OK. For example, if the pages ahead are blog posts and yours is product focused.
4. Review inner links
When a page is linked to prominently on your site (within the top-level navigation, footer, on the homepage, etc.) it's telling the search engines that it's important. Does it make sense to link to this page somewhere that could give it a boost?
5. Look for other opportunities
In some cases, there aren't any changes that make sense for a specific page. When that happens, shift gears and determine if the data you've gathered justifies creating a new page of content, to fill the gap. For example, if your product page is ranking behind blog posts, can you create a blog post on the topic that could potentially outrank the competition?
As you're going through this process, it's imperative to keep in mind that user experience always trumps SEO. Never make changes to a page just to get a ranking boost. If the page is attracting the right audience and they're converting, it's probably best to leave it as is!
Categorized in: SEO
LIKE AND SHARE THIS ARTICLE:
READ OTHER DIGITAL MARKETING RELATED ARTICLES FROM THE BRICK MARKETING BLOG: