Pros and Cons of Using WordPress For Your Website
Written by Nick Stamoulis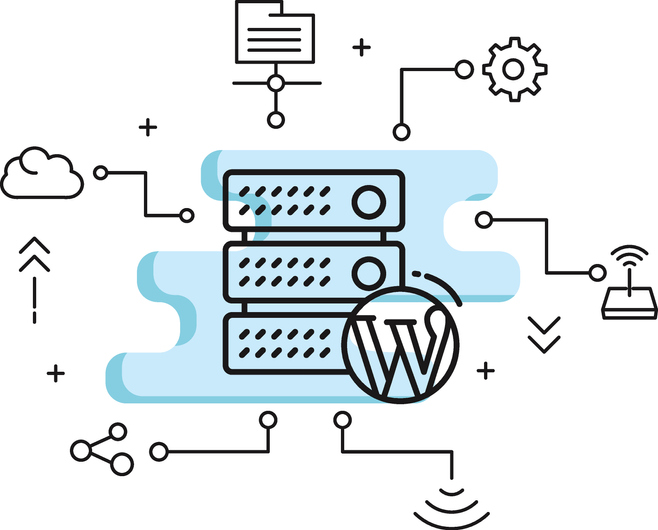 Since its establishment in 2003, WordPress has become the most popular CMS on the market. It has made a name for itself in the industry. When choosing a platform for you to create your website, WordPress is the best option. However, you must consider your alternatives to decide which CMS is ideal for you. This article will look into the pros and cons of using WordPress.
Here are some reasons (pros) to use WordPress for your website:
1. User Friendly
Given its origins in blogging, WordPress is a highly competent content management system. With it, you can efficiently navigate your WordPress site's backend, edit pages, and add new content. WordPress makes it simple to arrange data without the need for so many website management skills. Creating your website could take a few hours and need minimal effort. The actual setup process is simple as long as you have all of the content you want on your site in place.
2. A Pool of Themes to Choose From
WordPress allows you to choose from many premium themes to create your website. They're both inexpensive and effective, and the most significant part is that they don't require any design expertise. You have to choose a theme from the default options and add your content to the pages and posts. It's as simple as that. This is one of the most convincing reasons for you to use this platform.
3. A Variety of Plugins
Another benefit of WordPress is that it has thousands of plugin options for you to choose from. According to research, WordPress users have access to 54,000 plugins, most of which are free. These plugins come in handy in customizing and enhancing any WordPress site. WordPress has you covered if you need to make specific adjustments to your site.
4. Great for Search Engine Optimization (SEO)
WordPress has all of the features that an SEO-friendly website should have. It utilizes code for improved Google indexing, configurable SEO components for each page, and SEO plugins to make websites competitive in search engine rankings. WordPress is a trustworthy platform because it offers free plugins such as Yoast. When it comes to optimization, there's no better platform than WordPress.
5. Efficient Content Creation
Building a new page or post on WordPress has never been easier. You can add your content, including tables, images, and other formatting modifications, with just a few clicks and then publish it. WordPress also offers Gutenberg a page builder with a visual interface. It allows you to rearrange blocks to create unique designs without the use of third-party software or code.
6. Recurrent Updates
Unlike other CMSs, which make adding new features or functionality time-consuming and difficult, WordPress-based sites are simple to upgrade. Frequent updates lead to quicker page loads, improved security, as well as a better user experience for your site's visitors. It also means you'll have continual access to new tools for developing a great and functional site.
7. Great Social Media Integration
Another significant benefit of WordPress is that it makes it simple to connect to social media sites. As the site owner, you don't have to log into your social media accounts every time you want to share new material with your online community. With WordPress's high level of social engagement, you can update your accounts with only a single click.
Here are some reasons (cons) NOT to use WordPress for your website:
There are numerous benefits of WordPress. However, it is not ideal for everyone. Here are some of the reasons why.
1. It is Costly
As stated before, some of WordPress's features are free. However, for you to get the most out of it, you need to use custom plugins and themes. All of these features and technologies have hefty price tag that comes with them. In other words, WordPress grows costlier as you use it more.
2. Overwhelming Options
WordPress is simple to use, but it has many features that might be difficult to grasp and learn for you to get the most out of the platform. It might not be ideal for you if all you want to do is click through a list of options and launch your site.
3. Security Breaches
The security of CMS programs is a major issue for many users. WordPress, unfortunately, is a target for hackers since it is the most widely used content management system. Its reliance on plugins written by a variety of people also increases the possibility of malicious code invading the operations of your website.
4. Update Issues
While frequent updates are beneficial, maintaining them yourself will cost you your time. To make WordPress function properly, you will have to set up and install a number of plugins and themes. As you add additional plugins to your system, you risk more compatibility issues.
WordPress popular and a readily available platform. However, it might be difficult to tell if it's the right platform for your website amidst all its benefits. You can use this page as a guide as you make your decision.
Categorized in: Digital Marketing
LIKE AND SHARE THIS ARTICLE:
READ OTHER DIGITAL MARKETING RELATED ARTICLES FROM THE BRICK MARKETING BLOG: