You Don't Always Need Money to Solve Digital Marketing Problems
Written by Nick Stamoulis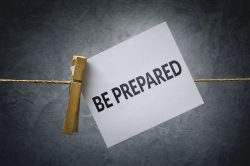 Does something need to change with your digital marketing program? If something is going wrong in your business, the natural tendency is to fix the issue with marketing. In order to fix the issue quickly, the perception is that throwing money at the problem will fix it faster.
This isn't necessarily the case, and throwing money at the issue isn't always the best approach. Sometimes, all you really need to do is take a step back and restructure your marketing plan. Here's more information about this:
Think About Why the Problem Exists Before Reacting
The first thing that you need to do is find out why you are not getting the results that you desire. Has your business experienced a setback? Is there a sudden downturn in the economy that is impacting your business? Did you have an established marketing plan in the first place? No matter what the reason is, you should establish the cause before you try to find a solution. Each reason might require a different plan of attack.
Develop a New Marketing Plan
Once you establish the reason why your problem exists, this is a good time to figure out how that correlates to your marketing strategy. What are the methods of marketing you used in the past? How can marketing help you reach your future goals? Keep these questions in mind as you determine which direction you want things to go. Here's more information:
Conduct a situation analysis – What are your strengths, weaknesses, opportunities, and threats? When you answer these four questions, you'll be better able to know how to position your product or service.
Define your target audience – Know who is most likely to buy your product or service so you can target your marketing dollars.
Set Your goals – Define what you want from your marketing dollars. Do you want leads? Do you want sales?
Analyze your tactics – Now figure out what you are going to do. You are going to post regularly on your social media accounts? Are you going to running a Google or Facebook ad campaign?
Set your budget – Know how much you want to spend each day.
Spend Money in a Smart Way As Needed
Now that you have your strategy, you are ready to spend those marketing dollars. Be sure to test any campaign with a minimal amount of money. Kill campaigns that are not working after a few days. Scale campaigns that are getting you results. From there, test more new ads and strategies and see what works.
Not only that, but it's important to understand that not every marketing strategy takes a lot of money. Sure, you can dump a lot of money into a pay per click campaign or social media advertising, but this may not be the best approach. It could be that the best way to deal with the situation is to pivot your business, change your marketing, and engage in longer term strategies such as search engine optimization.
Categorized in: Digital Marketing
LIKE AND SHARE THIS ARTICLE:
READ OTHER DIGITAL MARKETING RELATED ARTICLES FROM THE BRICK MARKETING BLOG: