Content Marketing Articles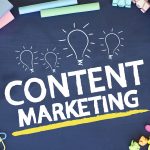 Written by Nick Stamoulis

When it comes to online content creation, there are different schools of thought. Not only that, but trends concerning content marketing constantly surface. Website owners are eager to embrace these trends. What they may not realize is that not every trend is worth embracing. Not only that, but tren...