3 Reasons Why 404 Errors Are Bad For Your SEO
Written by Nick Stamoulis
Every site, especially a news organization or e-commerce site where content is constantly changing, is bound to have a handful of 404 errors lurking in the shadows. It's also common to see a lot of 404 errors after a major site redesign when the URL structure changes. But while a few are not the end of the world, it's important you clean up those 404 errors on a regular basis. Otherwise your SEO program could be at risk.
Here are 3 ways 404 errors can hurt your SEO in the long run:
1. You lose any SEO value that now-dead page had.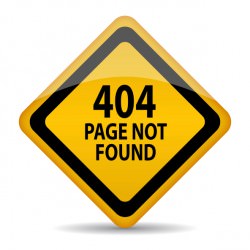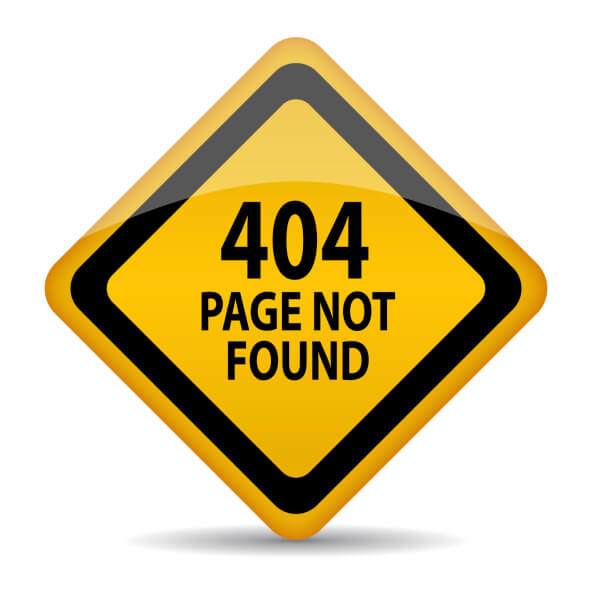 Each page on your website has to stand on it's own two feet in the search engines. Yes, new URLs get to piggyback on the overall authority of your domain, but a new URL has to earn it's way to the top of the SERPs by aging, acquiring inbound links and social shares, and more. When a page is deleted (for whatever reason) and not 301 redirected to a live page, any SEO value that old URL had earned is lost and your overall domain no longer benefits from it. For instance, say page A had 10 quality inbound links pointing to it. If that page now just hits a 404 error your domain in no longer benefitting from those 10 inbound links in the same way it used to. The domain authority trickles down to the individual pages, but page authority is what builds domain authority!
We worked with a client that updated their URL structure when they redesigned their website and they forgot to implement 301 redirects. This meant that Google treated every single URL on their domain as something brand new! They lost years of inbound link building, social authority, brand value, and more overnight because of 404 errors. And the process to try and rebuild the old URLs in a 301-redirect guide was an absolute nightmare (not to mention a totally avoidable one).
2. Too many will get in the way of the search spiders.
Google doesn't crawl every page on every site every day. Depending on your crawl rate Google might hit your site once a day, once a week, or even only once a month. And while every site is bound to have a few 404 errors, when you start creeping up to the 4%, 5%, or 6% range (404 pages/total pages) you risk wasting Google's limited efforts. The search spiders are only going to crawl so many pages on your site at a time and if the bots hit a stretch of 404 errors that could mean they don't actually find your new or updated content! And until Google indexes that new content it can't show up in the search engines. Don't make it any harder on your content than it already is. Clean up those 404 errors and ensure there is nothing in the way of the crawlers when they do finally hit your site.
3. Dead pages hurt the usability of your site, which in turn can hurt your SEO.
Usability does in fact count for something when it comes to SEO. Too many 404 errors create a bad user experience and usually result in a higher-than-average bounce rate. If Google sees a lot of people hitting and immediately leaving your site it is possible that certain pages will start to drop in the SERPs. As harsh as it sounds, Google doesn't care about your website. They care about making the best possible search results for their users because search volume is how they charge people for AdWords. If your website is constantly serving up 404 errors than that isn't a very good search experience and you're undermining Google's main goal.
Categorized in: SEO
LIKE AND SHARE THIS ARTICLE:
READ OTHER DIGITAL MARKETING RELATED ARTICLES FROM THE BRICK MARKETING BLOG: