Be Wary of Digital Marketing Agencies That Contact You Out of the Blue
Written by Nick Stamoulis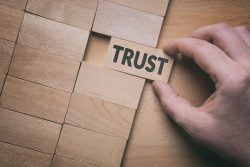 There are a lot of digital marketing firms out there, and not all of them are best equipped to deliver the results you desire. In order to get these results, you really need to find an ethical and knowledgeable firm that has a trusted reputation and has been around for a while. It is also much better if you are the ones who found them, either by searching online or through other marketing channels.
Most digital marketing firms use these marketing channels to help them get business. However, a subset of these firms use "cold contacting" techniques, either by email or by phone. It is important to be careful of agencies that use this tactic. Here's more information:
Shows a Lack of Knowledge About Digital Marketing
It is important to be wary of agencies that contact you out of the blue because it is a bit of a red flag. Think about it. Wouldn't you rather hire an agency that you found through the very digital marketing channels that you are hoping they'll help you build? Agencies that use these aggressive marketing tactics display a lack of knowledge about what digital marketing actually is. This isn't a good sign for you. If they don't know enough to market their own business properly, how could they possibly assist you in marketing yours?
When it comes to digital marketing, the agency you work with needs to show that they practice what they preach. They need to have a strong presence across all the digital platforms, especially with their website and social media. They should be using various marketing channels online to attract potential customers. Essentially, they should be using the same tactics on themselves that they will be using when they work with you. You wouldn't want to get most of your business from cold calling or cold emailing, and they shouldn't be either.
They May Be Casting Too Wide of a Net
Another issue is that agencies that use these cold contact technique could be casting too wide of a net. Not every digital agency will be a good fit for every business. Agencies that use cold calling or cold emailing likely don't stop to think about if they are a good fit for you. They likely compiled a list and are simply going down the list, hoping to find leads. This isn't a great way to do business in a field like this.
What you really need is an agency that takes the time to understand your business and will develop a unique plan that will help you succeed. Agencies that cold call show that they aren't interested in the unique qualities of your business. They likely have a standardized approach they use for everyone, and this will negatively impact your results. if they cast too wide of a net, your results will suffer.
As you can see, it is a good idea to be careful when a digital marketing agency contacts you out of the blue. Chances are pretty good that they don't have what it takes to improve your digital marketing.
Categorized in: Digital Marketing
LIKE AND SHARE THIS ARTICLE:
READ OTHER DIGITAL MARKETING RELATED ARTICLES FROM THE BRICK MARKETING BLOG: