Should You Outsource Your Social Media?
Written by Nick Stamoulis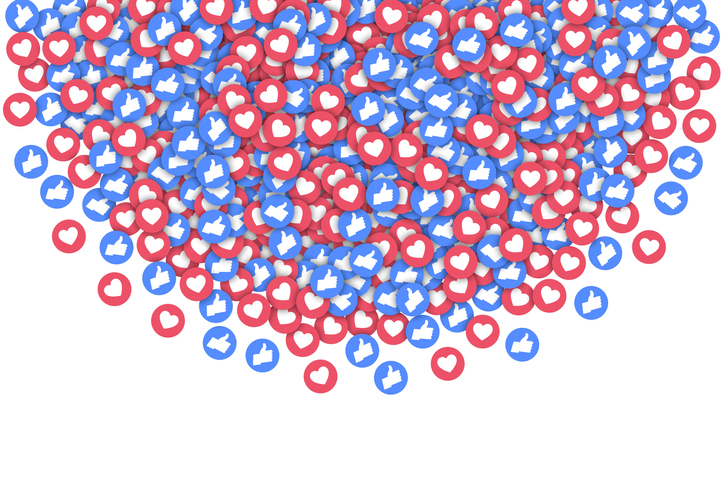 Social media has been one of the most powerful marketing tools since the early days of Facebook and Twitter. People, organizations, and businesses from all walks of life use social media to promote their ideas, products, and services as they reach more people every day. However, there is much evidence that outsourcing your social media can harm your business. This article will go through some strategies to help you decide if it's the best time for your organization or company to outsource its social media.
Pros of Outsourcing Your Social Media
1. You Get To Choose What Kind of Content You Post
Outsourcing your social media means that you and your company have full control over what content you post. You can decide if you want to post images or provide relevant links, and sometimes it can be a good idea to mix the two up. There are different types of images, but there are also ways to optimize the titles and descriptions of posts.
2. You Get To Start Fresh
Another pro of outsourcing your social media is getting rid of the original account. Maybe you had a Facebook page for years, but now you think it's time to start over with a new approach. It can help develop a new idea of using and running your social media accounts in the future.
3. You Can Save Time
Time is always a valuable commodity. Suppose you can save time, then, by all means, save that time to focus on growth or other important tasks in your business. Outsourcing your social media can have a big impact, as you don't have to do the work; instead, you can focus on making sure that the work gets done correctly. It's just another way to streamline your business and make it run more efficiently.
4. It Can Be More Effective
In some cases, you might want to use social media as a marketing tool or customer engagement method. Because you have full control over the content, you can decide where to spend your money and energy. You could choose to manage one account or many. You can also decide if you want to manage content through Twitter or Facebook since each is a completely different platform.
5. Knowledge is Power
Outsourcing your social media allows you to watch other professionals handle your accounts. It allows you to know more about social media and the different strategies used in the future. If an employee comes up with a more efficient way of conducting business on social media, you can benefit from that knowledge later on.
Cons of Outsourcing Your Social Media
1. It Can Put A Strain On Your Relationship With The Community
While some people feel that they have a better understanding of how to use whatever social media site they're on, there is a chance that that knowledge may not be as good as other people's. Sometimes, this can cause conflict in the community over what information should be shared and what should be kept private.
2. You Might Not Be Effective
If you have full control over your social media accounts, you will likely effectively post and share relevant information with your followers. That's because you're in charge of the content and can make sure it fits what people want to see. However, this process can be more expensive than outsourcing it to someone else who knows how to use social media correctly.
3. It Can Be Hard To Find The Best Choice
It isn't easy to address, but you can't find the best choice very easily. It is why you'll have to do some research before deciding on which company or individual will be your social media manager or administrator because they know how to use each social media site correctly with relevant and important information.
Ways of Outsourcing Your Social Media
1. Hiring an Individual to Manage Your Account
It is the most common way of outsourcing your social media accounts. You'll have to look for someone who fits your needs, budget, and timeline. Make sure that you choose someone who understands the importance of your brand and how you can use it on social media for promotional purposes.
2. Hiring a PR Firm
PR firms can often help generate more interest in your company and its social media accounts. By hiring a firm, you can get more attention to your business, and you won't have to worry about doing everything yourself. Make sure that you sign a contract that states all of the details about the PR firm and what they will do for you. Sometimes it's beneficial to interview different PR firms before deciding which one will be best for your business and your overall goals.
3. Hiring an Social Media Firm
There are social media firms out there that can help you create and develop social media accounts for your business. These consultants will be able to work with you and your team to ensure that the accounts are made correctly and that their purpose is to drive more traffic to your website. If this is something that you're interested in, then be sure to choose a social firm that will help make it a success for you.
Outsourcing your social media is not as common as it used to be back in 2009. Back then, there were a lot of businesses that decided to outsource their social media to save money and time. Nowadays, it's the other way around where more people are willing to social media.
Categorized in: Social Media
LIKE AND SHARE THIS ARTICLE:
READ OTHER DIGITAL MARKETING RELATED ARTICLES FROM THE BRICK MARKETING BLOG: