Is Influencer Marketing a Good Tactic to Use for My Business?
Written by Nick Stamoulis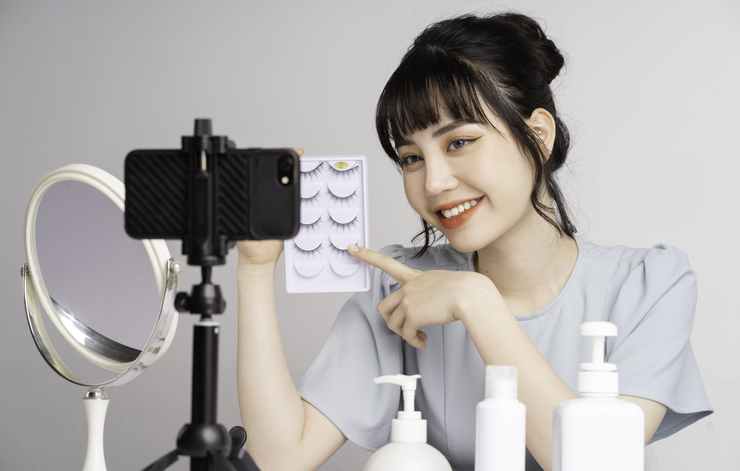 You want to take your business to the next level. But your marketing budget doesn't allow for expensive advertisements or any other promotional strategies. Well, if you're looking for a quick-fix solution for those tight budgets, you may want to try influencer marketing.
Below are some reasons why influencer marketing may be a good tactic for your business:
It is Easier to Reach a Wider Audience and Will Increase Your Brand Recognition
Many people are skeptical about influencer marketing because they don't see how one person can bring a business so much new traffic. But these people fail to recognize the extent of influence that some individuals have on their followers. Some experts estimate that just one tweet or Facebook post from an influencer can generate more than 10,000 clicks on a link. So, if you want to reach a large audience without spending too much money, influencer marketing can be your solution.
When you choose popular influencers in your niche, your brand will become more well-known. This means that more people will be aware of your brand and even remember to buy your products and services. Then, when other companies see the new and improved brand recognition, they will also want to work with you. In addition, by creating content for influencers, you can establish a reputation for yourself as a reliable brand worth investing in. So before long, you will be known for high-quality products and services.
It is a Cost-Effective and Easy to Do Marketing Strategy
If you're looking for a cost-effective marketing strategy, influencer marketing is the way to go. You may have a budget of only $100, but if you choose influencers known for their high quality, you can get much more from them. You can ask them to create two or three posts on your business in exchange for discount commissions and free exposure to your product or service. This means that you could be getting exposure for as little as $3 per post if you spend cash to get the exposure. Compare that with traditional advertising, which costs hundreds of thousands of dollars per year.
Influencer marketing is easy to do. If you're worried about the time and effort needed for this marketing tactic, don't be. All you need to do is make short videos or take photos of your product and send them to influencers interested in your product. Besides, many influencers will even offer their services for free if they like your product.
Influencer Marketing is a Sustained Approach
Influencer marketing is a long-term approach. With this marketing tactic, your business will become popular and recognizable for years to come. Once you have an influencer talking about your brand, your business is established. This means that instead of pitching related products or services to the same audience over and over again, you can instead focus on improving the quality of your products and services.
With influencer marketing, you can overcome any market hurdles without much effort.
For instance, if you're looking to grow your niche audience, influencer marketing can help you do this much faster. You need to find the right influencers interested in your niche and send them a compelling message. They will be willing to talk about your brand and make videos or photos about your product for free. Then all you need to do is act when they say they want more exposure. This way, your business will grow very fast.
It Is Convenient, Efficient and Trustworthy
Influencer marketing is a fast and convenient method for growing a business. With this strategy, you can get amazing results from just a few days to a week. And once you have a strong relationship with an influencer, it will be easy to use them to extend your brand's exposure. So, you can use this tactic to go big in your business.
People love to support companies that they can trust. With influencer marketing, people will see you as being trustworthy. This is especially true if they know that you won't give them any false information. So, when a customer confronts you with information about your business, they will trust you because of the influencers promoting your brand. They will know from looking at your website that your business is reputable, so they will want to support you.
As you can see, influencer marketing is a cost-effective and efficient way to market your brand. You don't have to spend a lot of money on this strategy. Instead, you use the help of people who already have a significant reach with their audience. All you need to do is find an influencer that can help your business with their high-quality content. Then you can ask them to talk about your product or service for a low price. This way, you will be sure that they like your products and services.
Categorized in: Digital Marketing
LIKE AND SHARE THIS ARTICLE:
READ OTHER DIGITAL MARKETING RELATED ARTICLES FROM THE BRICK MARKETING BLOG: