SEO Provides a Good Foundation for Digital Marketing
Written by Nick Stamoulis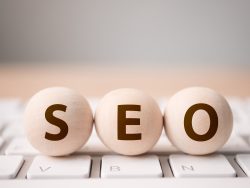 It is best to think about digital marketing as a long term process. The first step is to build a solid foundation, and from there, you can branch out your strategy. Search engine optimization should be one of the first things that you do when starting a digital marketing program because it lays a solid foundation for the rest of your digital marketing efforts. In fact, if you do any other types of marketing before your SEO is in place, you could be wasting your time. The other methods seem to work best after the basics are in place.
SEO Provides Long Term Growth
When it comes to digital marketing, it stands to reason that you want to have results for years to come. However, it takes a while to get your business to that point. One thing that helps improve long term results is your SEO campaign. A good SEO program will achieve steady growth, and as long as the program is worked for years to come, the result will continue to improve.
The downside is that it takes a while to really get things going. Once you start an SEO plan and work it consistently, it could take up to a year or more to get things where you want them to be. However, this is important foundational work that needs to be done. You shouldn't wait. This is one of the big reasons why you should always do SEO first.
Not only that, but waiting for the results to kick in can be frustrating. If you have other digital marketing pursuits in the mix, such as PPC, this could give you some much-needed results while waiting for the organic piece of it to kick in.
SEO Enhances Other Digital Marketing
After you have been working at your SEO program consistently for around six months or more, you can begin to add in other strategies. The work you have been doing for SEO, such as posting regular content and sharing on social media, will impact your other digital marketing efforts in a positive way since these activities go a long way to establishing your brand online.
For example, if you are running a pay per click campaign, you'll get much more out of it if you have a stronger web presence. You'll likely want to direct people to a landing page on your website, or your website itself, and if there is more information on I because you have been working your SEO program, this could encourage visitors to spend more time on the site. The same holds true for social media advertising. If your website content is well developed, you could be attracting more people to your brand through the ads.
When it comes to digital marketing, everything you do online enhances each other. This holds especially true for SEO because these activities provide the backbone of your online activities. You should start with SEO first, and then work other tactics into the mix as time goes on.
Categorized in: Digital Marketing
LIKE AND SHARE THIS ARTICLE:
READ OTHER DIGITAL MARKETING RELATED ARTICLES FROM THE BRICK MARKETING BLOG: