Reasons to Add FAQ Pages to Your Content Marketing Strategy
Written by Nick Stamoulis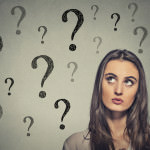 Do you have a frequently asked questions section of your website? If not, it's worthwhile to consider adding one. Not only is it helpful from a user-experience and customer service perspective (answers to commonly asked questions can quickly and easily be found on the website, reducing time spent calling in to customer service), an FAQ section is also beneficial from an SEO content marketing perspective, too. Here are 4 reasons to add FAQ pages to an SEO content marketing strategy:
To naturally target long tail keywords
The way people are using the search engines is changing. When they're looking for something specific, they'll search using long tail keywords, sometimes even asking a full question. Voice search and the use of virtual assistants has further contributed to this behavior. So, if someone is searching for the answer to a very specific question, and your FAQ page has that question and answer (or very similar), it can rank organically. The search volume and resulting traffic might not be huge, but it's still a way to deliver very targeted traffic to your website.
To earn inbound links
Answers to commonly asked industry questions written by knowledgeable professionals (you!) are great sources of natural inbound links because they're valuable resources. It takes time to write and publish these pages and let's face it, not every website owner is going to do this. So, if you do take the time to write some great FAQ page content, there's a good chance that other website owners will link over to it instead of writing their own versions.
To share in social media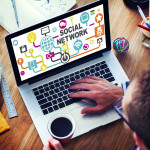 So many website owners struggle with the, "what should I share in social?" question. FAQ pages are great for social sharing since it's content that you know target audience members are looking for. You can ask the question and include the link over to the page with the answer. Keeping your social profiles active with this type of content isn't going to directly impact SEO, but helps to establish and maintain brand trust.
To inspire blog topics
Often, it's when you're writing one piece of content that you discover that there are additional topics hidden inside of it. An FAQ page serves a direct purpose and should be outlined in question/answer form. However, there are plenty of ways to spin the FAQ page into a blog post or even a few blog posts that are outlined differently or maybe target someone further along in the buying cycle. Deciding on blog topics can be challenging, which is why it's so important to always think of other ways to "reuse" existing content.
If you're not sure what industry/company frequently asked questions are, the first place to go is your customer service department. They can easily tell you the questions they're hearing over and over. Another good source is social media. Check there to see what some of the most popular questions/conversations are in the industry. As you notice additional questions, add them in to the strategy.
Categorized in: Content Marketing
LIKE AND SHARE THIS ARTICLE:
READ OTHER DIGITAL MARKETING RELATED ARTICLES FROM THE BRICK MARKETING BLOG: