Web Development Mistakes That Harm SEO
Written by Nick Stamoulis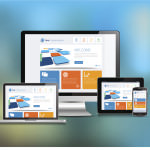 For a business website, hiring a professional website developer is an absolute must. Potential clients and customers will judge your company based on first impressions, and today, most first impressions are made online, specifically with the company website. A DIY website or a website created for free by an intern won't cut it and could leave you out of a prospect's consideration set. However, even the best website developers could be making mistakes that will harm your website's SEO campaign. That's why it's advisable to invest in web development AND SEO, from professionals that specialize in each, just to make sure that all of your bases are covered. Here are a few web development mistakes that developers sometimes make, that your SEO will be looking out for and making recommendations as needed:
Focusing on visuals over text
A web developer is hired to create a nice looking, user-friendly website. Depending on their level of artistry, they might recommend a website that is high on imagery and low on text. While it might look modern and sophisticated, it isn't doing much for SEO. Sure, website visitors might be impressed, but a visual-heavy website isn't telling the search engines anything because there is very little text for their spiders to crawl, analyze, index, and rank. Lots of high-res images, files, and flash can also slow a website down, which is harmful to an SEO campaign. Try to strike a happy medium: add enough images to look pretty along with enough text that is beneficial for SEO.
Forgetting about meta information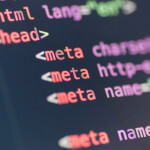 You'll know that an SEO professional had no say in a website when meta elements like page title tags and meta descriptions are blank, generic, or the same on every single page. It's an SEOs worst nightmare! To tell the search engines (and visitors) what a page is about and to generate clicks from the search engines, every page needs to have unique title and meta descriptions that naturally incorporate keywords. With an easy CMS like WordPress, this can easily be done in-house, but if it's something the web developer needs to do, be sure to outline what the meta elements should be on each page.
Not using proper redirects
There are many reasons why web pages should be removed as a website ages. Maybe the content is no longer relevant, maybe it's old news, maybe the product is no longer offered. Whatever the reason might be, it's important to take the proper steps when removing a page. Web developers might simply remove it, but really what they should be doing is 301 re-directing it to the most relevant web page on the site. This preserves any SEO link trust and provides a better user experience, preventing users from landing on a 404 error page.
Not adding tracking code
This won't technically harm your SEO campaign, but don't you want to learn about your website traffic that you've earned through your efforts? A web developer should be adding Google Analytics tracking code to every page of the website in addition to lead form tracking to see traffic and lead numbers.
The purpose of this post isn't to put down web developers. It's to inform you, the website owner, that web development and SEO are two different things and that web developers might not be looking out for SEO, because it's technically not their job to do so. This is why it's in your best interest to hire a professional web developer and a professional SEO to work together on your web projects.
Categorized in: SEO
LIKE AND SHARE THIS ARTICLE:
READ OTHER DIGITAL MARKETING RELATED ARTICLES FROM THE BRICK MARKETING BLOG: