Where Do SEO Keywords Go?
Written by Nick Stamoulis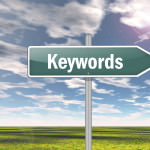 While it's true that SEO has evolved over the years, there remains one constant: keywords. Search behavior has changed and the search algorithms have gotten better at understanding the context of a search query, but keywords remain important. They are still what tell the search spiders what a web page is all about to allow them to match a query to a page. Maybe you understand that and know that you need to do keyword research to determine what keywords to target. But what then? Where do these SEO keywords go? Here's a high-level overview of the most important places for keywords to be found on your website:
Title tags
Perhaps one of the most important SEO ranking factors is the title tag of a page. It tells both the search engines and people what they can expect to find on a particular page. Every page of a website should have a unique title tag that incorporates targeted keywords. Generic or branded only title tags present a huge SEO missed opportunity. It's important to keep the title tag under 55 characters, including spaces, so that it doesn't get cut off on the search engine results page and to put keywords at the front of the title tag.
Meta descriptions
Meta descriptions aren't used as a ranking factor by the search engines. But meta descriptions remain critically important for click-through purposes. The title tag might initially catch someone's eye in the search results, but the meta description can determine if they'll click over or not. Think of it as the sales pitch for the page. If it includes the keywords that were used to search, the searcher knows that it's relevant to their needs.
URLs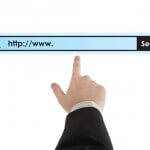 You never want to "keyword stuff" a URL and it's better to have a branded domain name than a keyword rich domain name, but it's still an important place for keywords in the extension of the URL. It keeps things neat and organized and is much better than a randomly generated string of numbers and letters that don't mean anything.
Headings
Headings, or H tags, are used on the page to break up the on-page content into smaller sections, which makes it easier to read and more pleasing to the eye. This content not only stands out to the reader, the search spiders can see that it has been designated as important, which is considered for ranking.
Body content
In addition to these prominent places, keywords should naturally appear in the body content on each page, too. Once the content has been written, go back and naturally incorporate keywords where they make sense and don't look spammy. You never want to force it.
This is obviously a high-level overview, but incorporating researched keywords in these places is going to give your website the foundation it needs in order launch a successful SEO campaign.
Categorized in: SEO
LIKE AND SHARE THIS ARTICLE:
READ OTHER DIGITAL MARKETING RELATED ARTICLES FROM THE BRICK MARKETING BLOG: