Content Repurposing Should be Part of Your SEO Game Plan
Written by Nick Stamoulis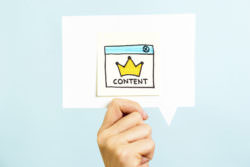 We know that content is king and it's a required part of an SEO campaign today. But let's face it, creating great content takes a lot of time! And sometimes, time is at a minimum. Now, if you're new to SEO and content marketing you don't really have a choice. You need to create new content on a regular basis and therefore need to find the time and resources to make it work. However, if you've been working at content marketing for SEO for a while and have lots of great evergreen content, it's time to make content repurposing a part of your SEO strategy. Content repurposing, or content recycling, is a way to turn your existing content into something new. This not only can save you some time, it's also a great way to expand your content audience. After all, people have different content consumption preferences. To repurpose existing content, turn it into:
Updated blog posts
If you've been blogging for over a year, it's time to revisit the "old" posts and give them a facelift. This obviously wouldn't be relevant for a timely topic, but is great for evergreen posts. Check your Analytics to determine what your best performing posts are and start there. Re-read the post and make any tweaks necessary to ensure that the information is still current. From there you can expand upon any points you originally made with knowledge you've gained since it was first posted. Change the date of the post and re-publish it. A "new" post with minimal work!
Infographics
Blog posts are great, but they might not be "linkbait" worthy. It's good to have a balance of different types of content and visually appealing infographics can generate lots of links if executed properly. Of course, if you go this route it's important to work with a designer. The whole point is for it to be attractive. If you don't have a designer in house, outsource the work to a designer and work closely with them to ensure that they execute your vision.
Videos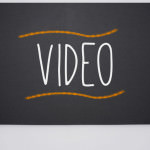 Videos need to be professional looking but they don't need to be complex. Sometimes a person writing on a whiteboard is effective. A great source of video content are webinars. If you ever host one, record the session and turn it into a video for those that couldn't attend. Even better, break the webinar up into sections to create a video series that will keep people coming back for more.
Ebooks, guides, whitepapers
There's a place for every type of content. Some people prefer short content but others prefer longer form content so they can find all of the information they want in one place. Look at a collection of blog posts you've written on a specific topic and put them together to form something more substantial.
When it comes to content marketing for SEO, you don't need to reinvent the wheel. Look at the work you've already done and think about other ways to use it. You'll save time and generate new interest too. Win-win!
Categorized in: Content Marketing
LIKE AND SHARE THIS ARTICLE:
READ OTHER DIGITAL MARKETING RELATED ARTICLES FROM THE BRICK MARKETING BLOG: