Do Keyword Rich Domains Still Work?
Written by Nick Stamoulis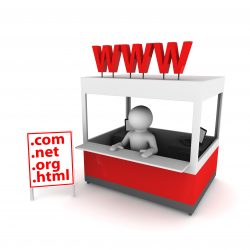 There is some debate as to whether or not keyword rich domains can help with search engine optimization or whether overall, they can cause more harm than good. We have seen this on many occasions. Every now and then, a website that has a keyword rich domain will experience great rankings in the search engines. Despite that, however, we don't think it's a good idea to take the risk and form a business around this concept. Here's a look at why we don't think keyword rich domains are. good idea:
They Look Spammy
It might just be a subconscious thing, but domains that are stacked with keywords look a little spammy. Search engine users love to find website that have the information that meets their needs. What they want is an authority site, and certain domains don't fit the bill. The URL is part of a website's branding, so every effort should be made to find a domain that satisfies the expectations of the audience. Over time, the results will speak for themselves. The websites with well thought out domain names are much better off than the ones that have too many keywords.
Not As Versatile
When it comes to selecting a domain for a business, it is important to leave room open for growth. For example, if you are starting a plumbing company, you might be tempted to put the word "plumber" in the title. Over time, what if you decide to expand your business to also include electricians? You would have been much better off chosing a URL that could leave room for growth. More often than not, domains with a lot of keywords are limiting and won't allow for this growth.
No Room for Growth
What happens if you have a certain business that is localized to a certain area? Your first impulse might be to add key elements of our optimization strategy to your URL. For example, if you are a 3PL service provider in California, you might be tempted to reserve a domain like 3PLServicesCalifornia.com. Not only does a domain like this look spammy, but you've also just told your competitors exactly what your main keyword that you are targeting is. Chances are pretty good that they will also try to optimize on the same keyword. They may even take away some of your business! Not only that, but what if you expand your service out of California or beyond 3PL? There is absolutely no room for grow with a URL like this.
Keyword rich domains aren't a good idea. Not only are they spammy, but they aren't good for branding because they don't allow for growth. It is much better to focus on branding in other ways and reserve a domain for your business that isn't rich with keywords. Not only that, but there is also a risk that Google will crack down on tactics like this and give your website a ding because of it.
Categorized in: SEO
LIKE AND SHARE THIS ARTICLE:
READ OTHER DIGITAL MARKETING RELATED ARTICLES FROM THE BRICK MARKETING BLOG: