Using PPC to Increase Your Business
Written by Nick Stamoulis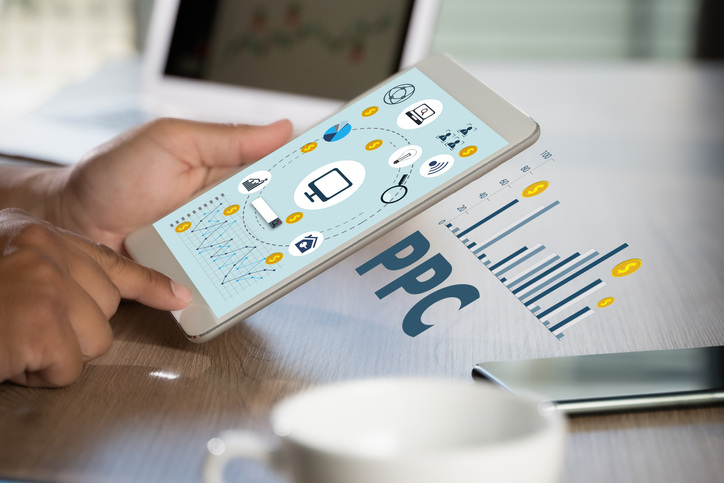 PPC, or pay per click, is a form of digital marketing that helps you as a business owner to spread the word about your business using a specific strategy. PPC is especially beneficial to online business owners. Advertisers pay a fee each time an ad is clicked on. Search engine advertising is one of the most popular forms of PPC.
This type of advertising allows advertisers to bid for placement in the sponsored links. When a user searches for something related to the business, they will see the ad. This type of advertising allows people who are interested in your business' niche to see that you exist and have something to offer them.
Some of the best times to implement a pay per click advertising campaign include:
When you want to promote your brand: PPC is the perfect opportunity to expose your brand to the world. If your brand gets a lot of attention due to organic traffic, imagine how much more it would get with PPC. People who are searching for something relevant to your brand will see it pop up. Even if they don't click on the ad the first time, they may see your brand again somewhere else, such as social media, and decide to click on the ad the next time they do a search. They become familiar with your brand name by seeing it often in various places.
When traffic is slow: If traffic to your business website is slow, PPC can help to boost traffic. This is especially helpful if you are just starting to implement search engine optimization, but haven't yet ranked high enough for users to see your business. While you continue to improve your SEO, take advantage of PPC to get more eyes on your brand. When your ranking begins to gain momentum, you may find that PPC is no longer necessary. Whether you decide to continue with PPC or not at this point, it will have done its job and gotten your brand noticed. People will remember it even if they haven't yet clicked on a link. PPC and SEO can work great together to draw more traffic to your business.
When you want immediate results: Once a PPC campaign is approved, the ads will be displayed right away for everyone to see. Many of these users will clock on the ads knowing they are high-quality, and your traffic will increase almost overnight.
When you want to attract your target audience: Social media marketing is wonderful for appealing to your target audience. PPC is the same. PPC can help narrow down prospects to the specific gender, age, education level, and more. Your target audience is exactly who you want being brought to your brand's website.
When you have time-sensitive offers: PPC is the perfect option for promoting a time-sensitive offer. You want to get as many eyes on this offer as possible. If you are offering a deal on products that only lasts for a few days, PPC is the quickest way to get word out about it.
As you can see, PPC has many benefits for your business.
Categorized in: Digital Marketing
LIKE AND SHARE THIS ARTICLE:
READ OTHER DIGITAL MARKETING RELATED ARTICLES FROM THE BRICK MARKETING BLOG: