Tips for a Productive SEO Consulting Meeting
Written by Nick Stamoulis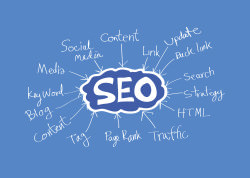 Business success today is largely dependent on online visibility, and the search engines play a large role in this. Web users want instant gratification and they won't spend time looking beyond the first one or two pages of search results. Therefore, it's extremely important for a business to have a professionally designed website that is properly optimized. A thorough SEO campaign might seem overwhelming at first because there is a lot to understand. On-page optimization, meta tags, keyword research, link building; where should you begin? If you're left scratching your head, it might be a good idea to start by working with an SEO consultant who can give you some professional insights and point you in the right direction. Once you have a better understanding of SEO and all that it entails, you can decide what the best way to execute an ongoing campaign may be.
Here are some tips to make the most out of your SEO consulting meetings:
Get Your Technology In Order
SEO consulting can be done with someone locally, but it's not necessary. You can learn just as much from a consultant who is located across the country as you can from one who is right down the street. Do some research to find out which consultant will best suit your needs. In many cases, a consulting session will be held over the phone. Make sure that you have good cell phone service or, to be on the safe side, use a landline. You will be paying good money for the time spent during the session. You don't want to waste any of it. "Sorry, can you repeat that? I lost you for a second" becomes frustrating very quickly. Also, make sure that you have access to a computer and the Internet at the time of the meeting. It's likely that the SEO consultant will take a hands on approach to the meeting and show you things online during the session so that you can follow along. You won't get much out of the conversation if you are having it while commuting in to work or multi-tasking in other ways.
Have a List of Prepared Questions
An SEO consultant should be willing to answer specific questions that you might have that relate to your website, product, or service. Brainstorm a list of questions and send them to the consultant prior to your meeting. Not only will this save time during the meeting and ensure that you get the most out of your minutes, it will also better prepare you for the meeting and get you into the "SEO mindset." Avoid broad questions like, "how do I get more visitors?" The more specific the questions, the better.
Open the Meeting Up to Your Team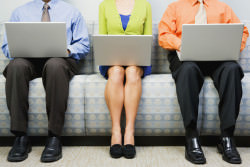 If possible, it's recommended to have your entire marketing team involved in the meeting with the SEO consultant. That way, everyone will walk away with SEO knowledge which will make the department stronger as a whole. Because there will be a lot of information given to you, it's always better to have more people listening in to ensure that no important point is missed and this way it's not up to one person to essentially convey everything to the team that the consultant taught them after the fact. Once it's time to launch a campaign, this helps things run more efficiently because there will be multiple people that can step in to ensure that the campaign isn't stalled.
Save The Meeting for Future Use
Let's face it, you aren't going to remember everything that you go over during SEO consulting sessions. There's a lot of information to take in! Prior to the meetings ask the consultant if it's OK to record the phone call or record the WebEx session or GoToMeeting. The consultant shouldn't have a problem with this. After all, you are paying for the advice. You should have it as a resource for future use.
After working with an SEO consultant and receiving a baseline of knowledge, you can decide what the next steps should be. Consulting sessions are only valuable if you listen to the advice and use it to outline a plan of action going forward. You may decide that your marketing team is up to the challenge and you have an in house team that can take on SEO tasks with the occasional guidance of the consultant. Or, after speaking with a consultant, and understanding how much work an SEO program really is, you may decide that it's better to outsource the work to a trusted SEO firm. If you go that route, your partnership will be much more effective because you took the time to understand what SEO is all about from the consultant.
Categorized in: SEO
LIKE AND SHARE THIS ARTICLE:
READ OTHER DIGITAL MARKETING RELATED ARTICLES FROM THE BRICK MARKETING BLOG: