4 Reasons You Aren't Ready for SEO
Written by Nick Stamoulis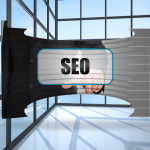 Since we're an SEO firm you probably assume that we'd tell every website owner that they need to be doing SEO. While we do think that every website owner should be doing SEO eventually, the truth is many just aren't ready for it. Here are 4 reasons why a website owner might not be ready to execute an SEO campaign:
Budget concerns
A good SEO campaign requires an investment in time, resources, and money. Like anything else in life, you truly do get what you pay for when it comes to SEO services. A cheap SEO service equals cheap work that isn't going to generate positive results. In fact, a cheap service can do more harm than good. If you can't afford to hire a qualified in-house SEO, outsource to a respected agency, or properly train an existing marketing employee and give them the time needed to execute a campaign, wait until you can afford to.
Haven't done research
Even if you plan to outsource SEO activities, it's still important to have a basic understanding of how it works. There's still plenty of confusion about what SEO is and isn't. Website owners need to know what they should be doing and what they should be measuring. For example, a website owner that doesn't understand that rank isn't the "be all, end all" SEO measurement is setting themselves up for disappointment. Rank fluctuates too much based on outside factors like location and search history to be trustworthy. A website owner that understands SEO is going to be more likely to hire an SEO firm that will be a good match. There are plenty of free, reputable SEO resources online including the Google Webmaster Blog, Moz, and Search Engine Land.
Have unrealistic expectations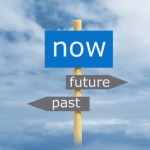 This often goes hand in hand with not doing research. If a website owner expects to jump to the top 3 search results for every keyword, they're going to be disappointed. SEO work isn't a magic fix and it doesn't yield results overnight, or even over the course of six months to a year in competitive markets. If you're looking for fast results, SEO isn't the right solution and it's better to utilize advertising efforts that will see a faster return. Of course, the most ideal strategy is to invest in both for long and short term gains but this really depends on your budget.
Website is a mess
What's the point in investing in a great SEO campaign to get visitors to a low-quality website? Traffic is great but ultimately you want visitors to convert and it is much more difficult to get them to do so if the website is a mess. The website should be set up for conversions, user friendly, easy to navigate, and have a modern design. Google Analytics and Search Console should be set up in addition to conversion tracking.
If you aren't ready for SEO right now it doesn't mean you should avoid it forever. Instead, focus on doing what you can now in order to make the most of the SEO campaign you implement when the time is right.
Categorized in: SEO
LIKE AND SHARE THIS ARTICLE:
READ OTHER DIGITAL MARKETING RELATED ARTICLES FROM THE BRICK MARKETING BLOG: