Clean Up Organic Listings to Increase Click Through Rate
Written by Nick Stamoulis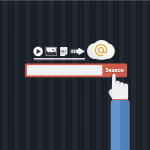 There's a misconception that the goal of an SEO campaign is to improve your organic search ranking for priority keywords. The truth is, this is really only part of it. Improving rank is great – but is it correlating with an increase in organic search traffic? Are people actually clicking through when they see your organic search listing? If you notice in your reporting that you're ranking prominently for specific keywords, but they aren't driving all that much organic traffic (and leads and conversions), you might need to clean up your organic listings a bit. Here's how:
Clean up title tags
If you're ranking well, you're likely following at least most of SEO title tag best practice by incorporating a targeted keyword into the title tag. However, there's more to it than that. The title tag is the most noticeable thing in the search result. It has a larger font, is a bright blue color, and becomes the clickable link when you hover over it. Yes, keywords are important but the title should also be enticing. In addition, it's important to keep title tag length in mind. As search engine result display space continues to evolve due to mobile search usage, title tag display space has also changed. Title tags should now be under 600 pixels, which is different than previous character length best practice. The searcher should see the whole title tag, not just part of it.
Clean up description tags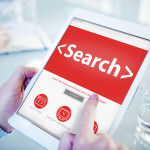 After the title tag, searchers notice the meta description of the page next. The description isn't a ranking factor but it absolutely impacts click through rate. What's written here can encourage someone to click. Or not. Think of the meta description as the sales pitch for the page. Why should someone click on your result over the others that appear around it? Like the title tag, it's important to keep the pixel limit in mind so that the description doesn't get cut off.
Add rich snippets
Rich snippets might not make sense for every website, but in some cases, it can give an organic search listing that "pop" it needs to catch the eye of the searcher. Rich snippets include ratings, reviews, and product prices. Here's more information: https://developers.google.com/search/docs/guides/mark-up-content
Taking the time to carefully craft optimized and engaging title tags and descriptions can make a big difference in click through rate. In fact, it could also be a way to beat out the organic search competition. Even if they outrank you, if you have the better listing, you might get the click (and the business!).
Categorized in: SEO
LIKE AND SHARE THIS ARTICLE:
READ OTHER DIGITAL MARKETING RELATED ARTICLES FROM THE BRICK MARKETING BLOG: