Is Seasonality Driving Your SEO Program?
Written by Nick Stamoulis
If you were like most of our clients, traffic across the board was probably down between Thanksgiving and Christmas. Why? The holidays of course! Most B2B businesses see a noticeable slow down in the amount of traffic, leads, engagement metrics and final orders during that time period simply because people are taking more vacation time or are working 1/2 days, and budgets for the next year haven't been 100% approved. Simply put there is just less time and less money to do business! The holidays are an obvious "season" that affect most B2B companies (or if you are a B2C company for the better!), but depending on what you sell/offer, your business might be very heavily influenced by a season of its own, and therefore your SEO is hit hard! After all, if no one is searching for your products/services because it's the wrong time than there can be no organic traffic!
For instance, Boston has seen record snowfalls this winter and all of it came within a very short amount of time. November, December and most of January passed with barely a flurry. Snow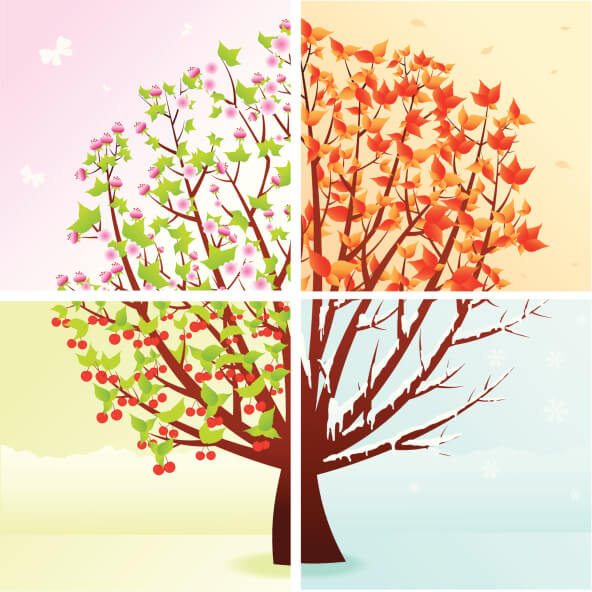 removal companies are probably grateful for all the snow in the last month because suddenly there is a huge demand for their services. But come April, that demand will die down and their organic traffic will die with it. This doesn't mean SEO isn't working or that these companies did something wrong and that's why their organic traffic vanished; it simply means the demand is no longer there.
Not sure if your SEO program is being driven by seasonality? Look at the organic traffic to your site year-over-year and see if the dips and surges occurred the same time last year. I've seen some sites where it's practically a carbon-copy year over year (albeit 2014 is overall higher than 2013!). This is the clearest indication that seasonality is at play. So before you panic and think that your SEO program has taken a turn for the worst be sure that this isn't just your "normal" season. With all the changes that Google is constantly pushing down the pipeline it's very easy to panic and assume the worst, but before you freak out take a step back and evaluate the situation. What is the data really telling you?
Every search term/keyword also has its "season." For instance, the overall idea of "content marketing" has been around for years. Create great content, promote it like crazy, and earn links and drive traffic back to your site. But until a few years ago "article marketing" was the term du jour. But article marketing was eventually connected to spam; you'd write one post and submit it to a dozens of sites to artificially build back links to your site. So now no one who is serious about his or her SEO searches for help with their "article marketing." If Brick Marketing were to refer to what we do as article marketing instead of content marketing we would have lost a lot of traffic over the years simply because that's not how people search! If traffic has been steadily declining over the years and you have no idea why it might be time to revisit your keyword research. Have people changed how they search for what you sell?
Categorized in: SEO
LIKE AND SHARE THIS ARTICLE:
READ OTHER DIGITAL MARKETING RELATED ARTICLES FROM THE BRICK MARKETING BLOG: