What Does an SEO Campaign Look Like?
Written by Nick Stamoulis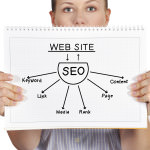 If you want your website to rank organically in the search engines and generate targeted organic traffic over time, you need to launch an SEO campaign. Or, you need to hire an SEO professional to launch one for you. But, what does that mean exactly? What does an SEO campaign look like and what does it entail? While no two SEO professionals are going to give you the exact same answer, generally, an SEO campaign can be broken down into two phases:
Phase 1 – Setting the Foundation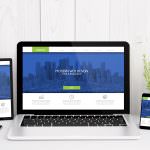 The first steps of an SEO campaign are about setting the website up to succeed for the duration of the campaign. The website needs to be modern, user friendly, and built to convert (whatever that desired conversion may be). If it's not, you'll need to bring in a web developer. An SEO campaign isn't going to have the long-term impact that it can have if it's sending traffic to a subpar website.
Now is the time to also install Google Analytics and Google Search Console in order to start tracking traffic and other important data points so that you have a "before the campaign launches" reference point. Once the website is looking good and data is tracked, the true SEO work begins with keyword research to determine how people are searching for what you offer. Selected keywords (based on search volume, competition, and relevancy) need to be incorporated into the title tags, meta description tags, URLs, and other text content on every page of the website. All of this work sets the foundation for the rest of the campaign.
Phase 2 – Ongoing Work
Once the foundation for a great SEO campaign is set (a user-friendly, well optimized website), next comes the ongoing part of an SEO campaign. Optimizing your website might give you a bump in the search engines, but it's not enough. To build upon that, you need to be adding new, optimized content to your website regularly (such as blog posts) that are designed to drive traffic and natural inbound links to the website and manually building other types of links (such as industry directory listings, guest blog post links, etc).
The number of new website pages and new inbound links you create will vary based on your resources but the work really needs to be done regularly. In addition, as this work is done you should also be reporting on it, keeping tabs on every SEO activity you execute and pulling regular traffic reports to measure the impact of the work.
This is obviously a very high-level overview of what an SEO campaign looks like. The truth is, an SEO campaign isn't necessarily hard, especially for those who understand marketing, but it can be time consuming. The key to success is actually doing the work, which many website owners simply don't co15mmit to. That's why outsourcing an SEO campaign to a trusted SEO professional is a desirable option.
Categorized in: SEO
LIKE AND SHARE THIS ARTICLE:
READ OTHER DIGITAL MARKETING RELATED ARTICLES FROM THE BRICK MARKETING BLOG: