Why You Should Avoid Duplicate Content
Written by Nick Stamoulis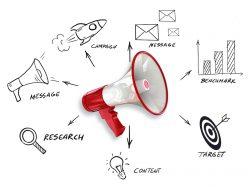 It's true that the more content you write, the better off your website will be. The problem is, not all content is created equally. You should never post a lot of content if that means that the quality of what you're churning out is poor. Most of the time, low quality content is fairly obvious.
However, there is another culprit to watch out for – duplicate content. This isn't as straightforward as simply posting the same article more than once. Duplicate content could mean that you are simply rehashing and respiring the same information over and over again. This is not only a turn off for your audience, but for the search engines, as well. Here's more information about why you should avoid posting duplicate content:
Decreased Presence in Returned Search Results
Having similar content on your website confuses the search engines and could lead to a decrease in organic traffic. For the most part, search engines tend to return the newest or most obvious pieces of content when someone makes a query. Having content on your site that is too similar makes it difficult for the search engines to find content to display to the user.
In other words, duplicate content makes it hard for the search engine to determine the right index for the page to be displayed. Duplicate content makes it difficult for search engines to display your website in the results and your website might be passed over.
Experience a Loss of Traffic
When you have too much duplicate content on your site, you might also experience a loss of traffic. There are two basic reasons for this. The first is that if your audience is turned off by all of the rehashed information, they will click away and not return to your site. Over time, people will look at your brand in a negative manner, which could cause both your website traffic and your business to decline.
Not only that, but with a poor showing in the returned search results, your website will have fewer visits. Few visits equate to loss of web traffic. Remember, your website is ranked according to the amount of traffic on your site. The traffic generated also allows you to earn from your page. Traffic loss will lead to poor results and loss of income at the same time.
Be Sure to Mix Up Your Content
The solution, then, is to make sure that you are always posting unique and relevant content on your website. Even if you feel as if your industry might be limited, there are still creative ways to mix things up and stretch out your subject matter. Post a mix of content types, such as articles, FAQ's, and even case studies.
Also, understand that content has different purposes. You should be offering a mix of content for all items of concern to your audience. This means that you should create content for branding, to help retain existing customers, and even to target every stage of your buyer's journey.
By avoiding duplicate content, you not only give the search engines plenty of chances to showcase your website, but you will also keep your audience happy.
Categorized in: Content Marketing
LIKE AND SHARE THIS ARTICLE:
READ OTHER DIGITAL MARKETING RELATED ARTICLES FROM THE BRICK MARKETING BLOG: