Do B2B Companies Need a Mobile App?
Written by Nick Stamoulis
Are you wondering if you should develop a mobile app for your B2B business? With the growing dependence on our smartphones and tablets to perform business-related tasks, it's no wonder that B2B businesses are thinking of jumping on the app bandwagon. Should B2B businesses jump on the trend and create an app either for their customers or for a marketing tool? When people ask me, I tell them that it all depends on how the app will be used.
B2B Mobile Apps Should Fulfill a Need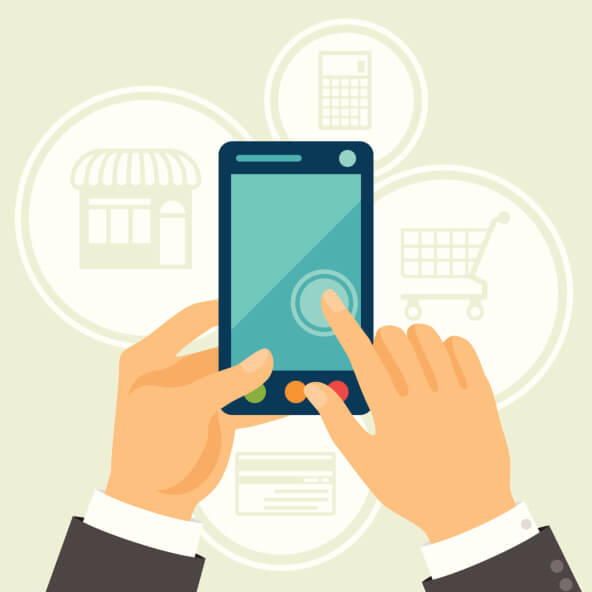 We have a full service SEO client who has developed a mobile app to satisfy a need. They're a manufacturing company and they have multiple products and thousands of customers. They developed an app that helps the customer gather information about the product – they even have access to the product manuals! While they're in the app, they can also initiate a live chat to ask any questions they may have.
Customers appreciate the app because it helps make their lives easier when searching for information. The company also loves it because this helped lower their call volume because the app also has a chat feature. They can have any of their questions answered by a live person, all from their smartphone. In this case, the company needed a better way to give customers access to product information and they needed a more efficient way to field customer service inquiries. This app provides both of these things.
No Need for App if Your Website is Optimized for Mobile Devices
Let's say you already have a website that is fully optimized for mobile devices. You may be wondering if you should have an app on top of this. If your app will serve no other purpose than to allow people to view your website on their devices, an app will be redundant. If the app does nothing more than provide a similar interface as your website, this doesn't really provide any value to the user!
In fact, if your website currently isn't mobile friendly, it should be! As of April 2015, Google determined that "mobile-friendliness" can impact how your website ranks in the search engines. Those websites that aren't optimized for mobile device won't be ranked for searches on those devices. This is a much better approach for your business than creating a mobile app because you will show up on mobile Internet searches, whereas mobile apps are a self-contained entity whose content doesn't show up on Internet searches. Use the mobile test tool to check if your website is considered mobile friendly. If it isn't, don't create an mobile app – take the steps needed to make sure it passes the test next time!
The bottom line is that you shouldn't create an app for your B2B company unless the app fills a genuine need that your website doesn't. Otherwise, you're better off maximizing your mobile presence by ensuring that your website is optimized for mobile devices.
Categorized in: SEO
LIKE AND SHARE THIS ARTICLE:
READ OTHER DIGITAL MARKETING RELATED ARTICLES FROM THE BRICK MARKETING BLOG: