Select the Right Promotion for your Influencer Marketing Program
Written by Nick Stamoulis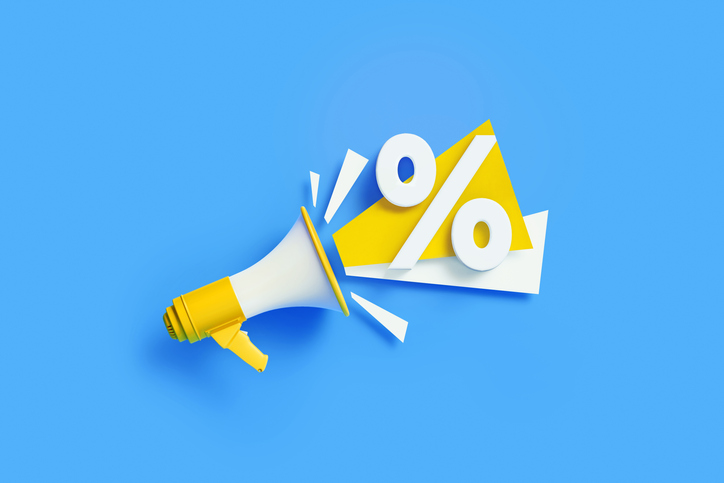 Promotions can be categorized into four categories: branded content, sponsored content, affiliate marketing, and free giveaways. This blog post will focus on selecting the right promotion for your influencer marketing program. A recent report showed that branded content and free giveaways could have a rocky relationship. While free giveaways are the most powerful influencer marketing tactics for the lift on social media, branded content can be a powerful tool for your influencer marketing program. Here are ways to select the right promotion for your influencer marketing program.
1. Branded Content
Branded content works best when it is a collaboration. The content context will show the branded product, which softens the sale. Branded content is about providing original content to your audience. It can range from product reviews, recipes and videos. You are the owner of what the influencer will create and see the content before it gets posted. The benefit of branded content is that you can say what goes in your video or blog post. You'll know if they write about your product or service as a marketer.
2. Sponsored Content
Sponsored content is where an influencer wants to create something on their own and gets paid for it. The influencer will be given a budget and create a video or blog post. The added value is that you will have full control of the content and how your message is delivered.
3. Free Giveaways
Free giveaways are where an influencer wants to create a video or blog post and you will provide the giveaway. The pricing varies depending on how much you want to pay. You can also set up your online store and give away free products, but this method is more expensive and requires a different method.
4. Affiliate Marketing
Affiliate marketing is where you have an influencer promoting your products on their social media accounts. You will partner with influencers who have a large following and drive conversions. This option works best when you already have a brand and grow customer acquisition.
5. The Pricing and Fees
The pricing of your promotion depends on the type of promotion you choose. You can have a "tease" and allow your influencers to share the link, or you can provide them with the link.
6. Choose the Right Partners
You need to choose partners aligned with your brand. You will want to make sure that you understand what your partner's audience likes and dislikes. It is important when partnering with influencers to put them in charge of creating their content. It can be as simple as sending your influencer a link and letting them choose what they want to share. If you don't allow them to create their content, you give them the power to select how their content is shared. It will make it more difficult for your brand to get seen.
7. Measure the Impact
Once you have chosen a partner, it's time to measure the overall effectiveness of your social campaign. For example, you determine that your influencer marketing campaign drove a total of 100,000 impressions on Facebook, 5000 retweets on Twitter and +1000 new customers. You also determined these numbers after three months.
8. Amplify the Effectiveness
To fully understand the power of influencer marketing, you must keep track of your results over time. You should constantly monitor how many people have seen your content and how many people got converted into customers. It will help you determine how your influencer marketing campaign is driving more customers to your company.
9. Measure the Return on Investment
Influencer marketing is a very quantitative and measurable way of advertising. Once you have established good partnerships, it will become easier to measure results and determine the return on investment.
10. Find Your Influencers
To find your influencers, there are a few things you want to consider. What are their demographics? What do they have in common with your consumers? Look at the type of content they share based on social media and then look at the types of products they post.
Once you have decided on the type of promotion that you want to use, it's time to start finding the right influencers for your brand. Take your time studying and getting to know who they are and what makes them special. It will be complicated to convince a beauty blogger to promote a product that they don't use. You should always ask yourself if this is a good fit for your brand and influencers.
Categorized in: Digital Marketing
LIKE AND SHARE THIS ARTICLE:
READ OTHER DIGITAL MARKETING RELATED ARTICLES FROM THE BRICK MARKETING BLOG: