Website Traffic Will Fluctuate, Here's Why You Shouldn't Worry
Written by Nick Stamoulis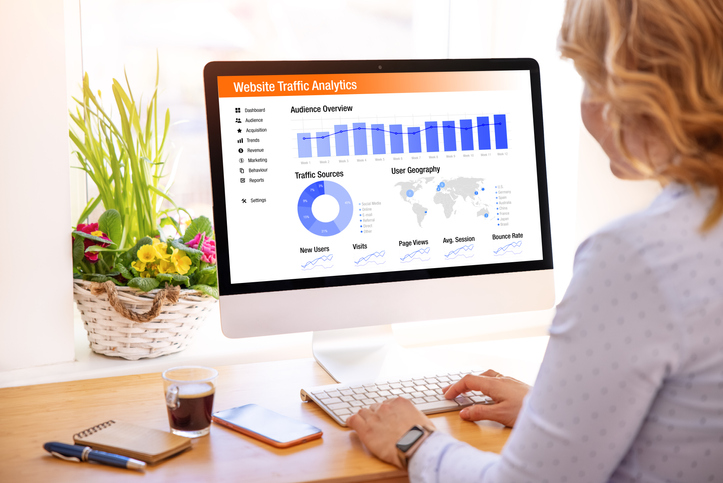 If you're a website owner who keeps track of the traffic to your website, you have probably noticed that there are times when traffic is high and times when traffic seems to disappear. Digital marketing can play a large role in increased traffic. If you notice there is higher than normal traffic to your website during times of consistent digital marketing strategies, this is a good indication your efforts are paying off.
But, what about when traffic starts declining and even disappears for periods of time? There are a number of factors that can cause this fluctuation in traffic. It's important not to worry when these dips in traffic occur.Here's why and what you can do about seeing fluctuations in website traffic, if you choose:
Less Digital Marketing
You may have times throughout the year where you are more focused on digital marketing than other times. If you have a new product you want to get in front of the eyes of consumers, you will likely do more digital marketing. If you're having a sale you want people to know about, digital marketing might be your go-to. It's normal that your traffic increases during times of digital marketing, so don't worry about some traffic declining during times when you're not focused on digital marketing.
If you are doing the same amount of digital marketing, but notice a steady decline happening over a few months, this is something you'll want to look into further. Consider whether it's a slow time of year for your industry as this can impact traffic. If this isn't a possibility, you might want to check your data and make sure you haven't been penalized by Google.
Normal Traffic Patterns
As mentioned, there may be times of the year when your industry is more active. If you look at your data and notice that during the same times of year traffic is high and low, this is not a cause for concern. If you want to increase your traffic during slow times, you can always bump up your social media presence or digital marketing to draw more traffic to your website. Providing good content will attract high-quality traffic.
If you check your data going back at least a year and notice there is no pattern, it's still not something to worry about just yet, but you can keep your eye on it. If traffic continues to decline and you have dealt with any issues you can find, you may just have to adopt a wait-and-see attitude. Traffic will likely increase again.  
It's important to remember that traffic to your website will fluctuate. A decline in traffic shouldn't be something to worry about unless it continues to disappear on a consistent basis without any improvement despite your efforts. More often than not, you will see a decrease in traffic now and then. Don't assume that you need to take any action immediately to turn it around. Continue doing what you are doing and see what happens naturally.
Categorized in: Digital Marketing
LIKE AND SHARE THIS ARTICLE:
READ OTHER DIGITAL MARKETING RELATED ARTICLES FROM THE BRICK MARKETING BLOG: