3 Ways to Recycle Your Content
Written by Nick Stamoulis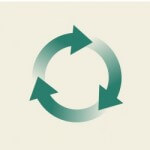 You know the mantra: "Reduce. Reuse. Recycle." Turns out it's applicable to more than the items we throw away. As content marketers, you should be keeping this saying in your head as you devise your content marketing strategy. Just as it requires time, money, and energy to create any item that eventually gets tossed out, it requires time, money, and energy to create a great piece of content. It's in our best interest to recycle great content whenever we have the chance, to make the most out of that initial investment and also to save time, money, and energy down the line. Here are 3 important ways to recycle your content:
Re-share in social media
This is the easiest way to reuse and recycle your existing content, by far. If you're taking the time to produce great content, it's important to also be taking the time to build up a social media presence so that you have an audience to share this great content with. As long as your content is "evergreen" it can be shared in social media again and again. That's because there's no guarantee that all of your followers saw it the first, second, or even third time it was shared. And even if they did, if there's enough time in between shares, they might want to click on it and read it again. This strategy works best with content that doesn't include a date. Even if the material is relevant, if the date on it is more than a few months ago, it might result in less clicks.
Make updates
While it's best to write content that's evergreen, there are still going to be changes happening within any industry over time that might cause content to become outdated. You don't want to put your content re-share strategy on autopilot for this reason. Always take the time to re-read anything that you re-share to ensure the entire post is still relevant. Even one sentence in a post that references an outdated technology or method, for example, is going to tip the reader off to the fact that it was written awhile ago and hurt its overall legitimacy.
Turn it into something else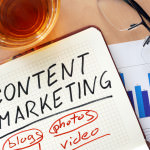 The most ardent recyclers are always looking for ways to turn their trash into treasure. Do a Google search for "reuse [insert anything here]" and you'll probably find some results. These people have the right idea. The content in a blog post isn't valuable only in that blog post. The content can be reused in a different format like an infographic, video, e-book, guide, whitepaper, newsletter, etc. Reusing content like this not only makes content creation easier, it also attracts a wider audience since people have different content consumption preferences.
Let's face it. Content marketing is tough and one of the biggest hurdles can be determining what topics to cover. By taking this content recycling approach, you're keeping your content pipeline full while reducing the time and effort needed to create it.
Categorized in: Content Marketing
LIKE AND SHARE THIS ARTICLE:
READ OTHER DIGITAL MARKETING RELATED ARTICLES FROM THE BRICK MARKETING BLOG: