What Happens If You Let Your SEO Go?
Written by Nick Stamoulis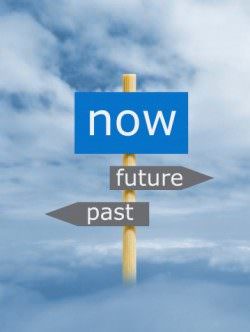 You work hard to build a solid SEO program. You do everything you need to do, such as post new content on a regular schedule, manage the technical aspects of your website, and execute a consistent social media plan. After a while of consistently working on it, you finally get the results you were waiting for. However, after a few months of consistency, you begin to get inconsistent until eventually, you stop working on the program all together.
Have you ever wondered what happens after you stop working on it? Here are some insights that will help you discover what will become of your SEO results if you stop executing the strategy:
Consistency Creates Results
It's important to understand that when it comes to SEO, consistency breeds results. This can be a frustrating idea to acknowledge, especially when you expend time and effort doing what you need to do to get the program rolling. After all, it could take months, if not a year or more, to finally see the fruits of your labor.
The truth is, most of us are actually pretty good at executing the program once we fall into a rhythm. We also like do believe deep down that our hard work will pay off. Although it can be frustrating, we know that we need to be consistent in order to give the program a chance to keep working.One thing we have found is that most clients are relatively patient as we develop a rhythm executing their SEO and digital marketing plans.
It's Too Easy to Lose Focus
However, once the results are achieved, it is all too easy to let things lax a little bit. We may not be as consistent as we once were with publishing content. We may miss a few days or weeks with our social media. We could forget to check on the basic, technical health of our site, such as our backlinks or even our site speed.
Part of consistency is to make sure that we are always working the program, even if we feel we have already reached the desired result. We actually have a client that lost focus like this. They eased back on their SEO program. They had enough of a foundation to maintain their results, but that didn't last long. Eventually their results started to decline.
Getting Back On Track
It is much better to stay consistent rather than put yourself in a situation where you have to get back on track. It took a while for you to start getting the results you wanted. Once you fall away from your program and the results start to slip, it's kind of like starting over! It could take months, if not a year or more, to get your SEO back on track.
However, that doesn't mean your business is doomed. Sure, it is nice when the SEO program is bringing a nice, steady stream of traffic to your website. The main goal, though, is to actually increase business. If you let your SEO go and need to gain momentum again, don't be afraid to market in other ways, such as through pay per click advertising, to continue to bring in business while you get your SEO back on track.
Categorized in: SEO
LIKE AND SHARE THIS ARTICLE:
READ OTHER DIGITAL MARKETING RELATED ARTICLES FROM THE BRICK MARKETING BLOG: