What to Do if You Have Unnatural Links
Written by Nick Stamoulis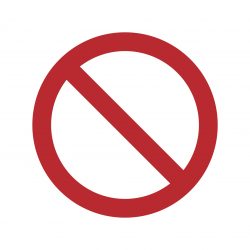 As a part of its effort to be more transparent about its practices, Google has been sending out a notification to webmasters alerting them when unnatural links are detected. The notice itself serves as an FYI and doesn't necessarily mean that a penalty has occurred (yet).
The only way to really know if you have a penalty is if you notice that the warning coincides with a significant dip in traffic. If you've been handed an unnatural link penalty, it's important to do everything that you can in order to remedy the situation.
Do you have unnatural links? If so, you'll want to do your best to prevent them from damaging your SEO efforts. Here's a look at some things that you can do:
Generate an Inbound Link List
Even if you keep careful records of all of the links that you've built over the years it's likely that there are plenty more that exist that you don't know about. You will need to use a tool to generate a complete list of all of your inbound links. Start with Google Webmaster Tools although it's also recommended to use other programs. SEO Moz and Majestic SEO are alternative options to generate a list of all inbound links. Since each program pulls data slightly differently it's likely that each will find a different set of links.
Analyze and Remove Bad Links
Once you've generated a list of all of your inbound links you'll need to go through and determine which of them are bad. This unfortunately is a manual process that takes time. Once you've picked out the "bad eggs" reach out to the website owners and bloggers and ask them to remove the links to your site. It's important to stay organized throughout the process and keep track of when you sent requests and which ones have been removed.
Build Quality Links the Right Way
Sometimes there is nothing that you can do about a bad link, even if you've tried your hardest to get rid of it. That's why it's so important to spend time building good links that can outweigh the bad. Research link opportunities that are niche specific, start networking with others in the industry, get active in social media, and be on the lookout for guest blogging opportunities.
If the bad links are only a small fraction of your total links it isn't as much of an issue. Keep in mind that these days, it is much better to take a long time to build high quality links the right way, by using social media, creating valuable content, and having a lot of patience. Over time, your good, high quality links will overshadow the bad ones.
Create Great Content
The best links that you want your site to have are the ones that occur naturally and it's the content that you create that generates these links. Think about it. People aren't going to be sharing your directory listings or your industry profiles. They are going to be sharing what they actually find useful and beneficial. If you are continually writing great, original content people will notice it and share it and Google takes note of that. Google rewards websites that are "fresh" and continually providing great content. Setting up a blog on your website is a great way to do this. It keeps your site active, adds additional pages of content that can be crawled and indexed, and helps fuel social media.
When it comes to creating a good link portfolio, patience is key! By doing things right, you will have a great list of links that will add value to your SEO program.
Categorized in: SEO
LIKE AND SHARE THIS ARTICLE:
READ OTHER DIGITAL MARKETING RELATED ARTICLES FROM THE BRICK MARKETING BLOG: