Audit Your Social Media Approach
Written by Nick Stamoulis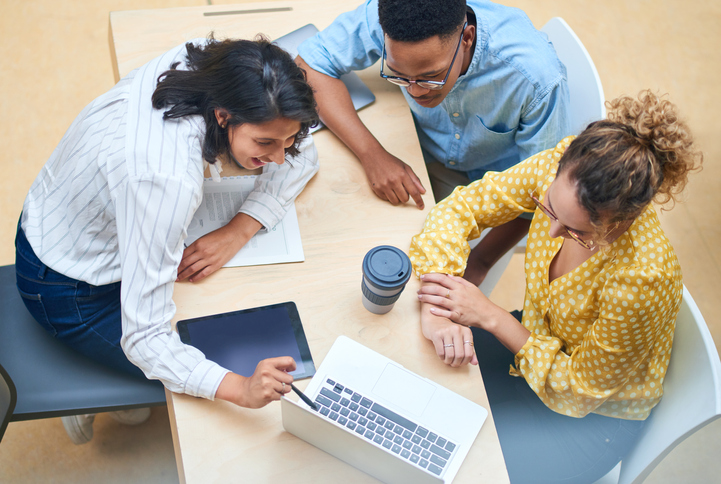 Are you looking to improve your social media marketing strategy? If so, you need to audit your approach. It means taking a close look at what you're doing and identifying areas where you can make improvements. Below we discuss the steps involved in conducting a social media audit and provide some tips for getting started.
1. Start by Identifying Your Goals and Objectives
What are you trying to achieve with social media? Make sure your goals are specific, measurable, achievable, relevant, and time-bound (SMART). What do you want to accomplish with your social media marketing? Once you know your goals, you can see how your current strategy aligns with them.
2. Take a Close Look at Your Content
Is your content engaging, exciting, and relevant to your target audience? Are you using a mix of content such as text, images, and videos? Does it align with your goals? Take a close look at what you're posting and see if there are any areas where you can improve.
3. Evaluate Your Current Social Media Activity
The first step is to look at your current social media activity. Evaluate what platforms you're using, how often you're posting, and what type of content you're sharing. How often are you posting on each forum? Are you being consistent? If not, why not? Once you have a good understanding of your current activity, you can identify areas where you can make improvements.
4. Check Your Analytics
The first step in auditing your social media approach is to check your analytics. It will give you an idea of what's working and what isn't. Look at your reach, engagement, and click-through rate to identify areas where you need to make changes. See how well your posts are performing and identify any patterns or trends. Doing this will help you understand what's working well and what could be improved.
5. Examine Your Engagement Levels
Once you've checked your analytics, it's time to look at your engagement levels. Look at the number of likes, comments, and shares you're getting.
It also includes looking at the quality of the engagement. Are people engaging with your content, or are they just scrolling past it? How often are people interacting with your content? Do you see comments, likes, and shares? What kind of engagement are you getting on each platform? Likes, comments, shares? Are people taking the desired action, such as clicking through your website?
6. Assess Your Profile and Bio
Your profile and bio are essential for making an excellent first impression. Make sure your profile picture is high quality and professional. Your bio should be keyword-rich and accurately reflect what your business does. Check to see if your profile and biography are up-to-date and accurate. If not, make some changes.
7. Evaluate Your Use of Hashtags and Keywords
Hashtags and keywords can be a great way to improve your visibility. Take a look at the ones you're using and see if there are any changes you can make. Are you using relevant hashtags and keywords? Are you using too many or too few?
8. Take a Look at Your Visuals
The way your content looks is essential. People are more likely to engage with something visually appealing. Make sure your visuals are high-quality and that they reflect your brand. Are your photos and videos high quality? Do they accurately represent your brand?
9. Review Your Call-To-Action (CTA)
Every piece of content you create should have a CTA. It could be asking people to follow you or visit your website. Make sure your CTAs are effective and used in the right way. Is your CTA clear, concise, and compelling? Does it align with your goals?
10. Analyze Your Competition
It's important to know who your competition is on social media. Please look at their activity and see what they're doing well. Are they doing anything that you could be doing? If so, make some changes to your strategy. What are they doing well that you could emulate? What could you do differently? Identify any areas where you can improve upon or learn from them.
11. Set up Google Alerts
One way to stay on top of your social media activity is to set up Google Alerts. You'll receive notifications anytime someone mentions your brand or a relevant keyword. Alerts are a great way to track what's being said about you online and see what people say about your competition.
12. Make a Plan
Now that you've conducted your social media audit, it's time to develop an action plan. Brainstorm ways in which you can improve your social media marketing strategy and start implementing them. Look for opportunities to create more engaging content, reach a wider audience, and increase your visibility.
Conducting a social media audit is an integral part of improving your strategy. By looking closely at what you're doing, you can identify areas where you need to make changes. Doing this will help you to achieve your goals and get better results.
Categorized in: Social Media
LIKE AND SHARE THIS ARTICLE:
READ OTHER DIGITAL MARKETING RELATED ARTICLES FROM THE BRICK MARKETING BLOG: