Site Navigation Should Be Unique
Written by Nick Stamoulis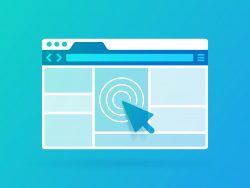 When it comes to your website's navigation, particular as expressed in the navigational bar, there is no "one-size-fits-all" approach. Each website is different, and there are several factors to consider when determining the structure. Sure, there are some guidelines to follow, but you will create a much more effective website if you consider the uniqueness of your particular situation. After all, it is your website that creates the core of your digital marketing experience online.
Let Your Site Decide
Each website has its own personality, which means that you should let the website itself dictate how the navigation should be structured. Coming up with a series of set rules isn't the best approach because ultimately, it all depends on your website's purpose, content, industry, and your audience. When organizing your website's structure, this absolutely something that needs to be considered.
It could be that in the beginning of a website's life, you aren't sure which direction to take with the navigation. The best way to combat this is to simply choose an approach that you think makes sense and get started. Over time, as your website takes shape, you could always make changes that better reflect your website.
The important thing to keep in mind is that it is okay to make changes to your navigation. This isn't the same as completely changing your website design or your company's branding. Each business is unique, and as a result of this, each website will have its own unique features. The navigation is a big part of this.
Website Should Please Your Audience
Ultimately, your website needs to please your audience. Everything you do, right down to the site's structure, should be done with them in mind. If your website is new, you may not know exactly how well they receive your website until some time has passed. Here are some things can help you understand how well your site is being received:
Traffic. Take a look at your site traffic. How are the numbers? If your traffic keeps increasing, this could be a sign that your audience is happy with what they see when they visit your website, and this could be reflected by your traffic's increasing numbers. You should also assess the traffic of individual pages, as well as what your major traffic sources are.
Bounce rate. What is your site's bounce rate? If people are staying on your website for a decent amount of time, it could mean that your site navigation is pleasing to them. Ultimately, your navigation should be intuitive, and if they spend time on your website, it could show that your navigation is resonating with them.
Visual. Your website's navigation should be visually pleasing. No matter what your audience wants, it is fatiguing on the eye if there is simply too much going on concerning the navigational bar. However, defining what "clutter" really means will depend on a variety of factors. If you are running an informative site on a focused topic, you may need more navigational elements than a simpler website designed to showcase a product or service.
When it comes to your website's navigation, it is important to put some thought into it. Your business is unique, your website should be, as well.
Categorized in: Digital Marketing
LIKE AND SHARE THIS ARTICLE:
READ OTHER DIGITAL MARKETING RELATED ARTICLES FROM THE BRICK MARKETING BLOG: