Email Marketing Best Practices
Written by Nick Stamoulis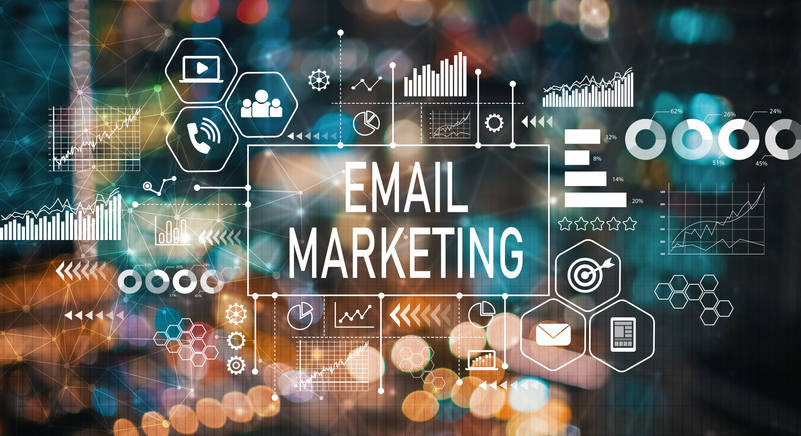 Email marketing is a form of digital marketing that uses email messages. It is a powerful tool that can help businesses achieve various objectives, from increasing brand awareness to generating leads and sales. Email marketing can be very successful if done correctly. There are some best practices that you should follow to ensure your email marketing campaigns are successful.
1. Segment your Audience
One of the most important things you can do when planning your email marketing strategy is to segment your audience. This means breaking down your list of subscribers into smaller groups based on common characteristics or interests. This makes it easier to create more targeted and relevant content, but it also allows you to personalize your emails for each group. As a result, your subscribers are more likely to engage with your content and act accordingly.
2. Use Images and Videos
Images and videos are a great way to add visual interest to your emails. They can also help communicate your message in a visually appealing way and explain complex concepts or product features. Make sure that any images or videos you use are of high quality and relevant to the message you're trying to communicate.
3. Keep your Messages Short and to the Point
When creating your email marketing content, it's essential to keep things short and to the point. This is because people are more likely to read shorter emails than longer ones. In addition, you should also avoid using a lot of jargon or complex language, as this can confuse subscribers and cause them to lose interest. Plus, when you keep your messages brief, you leave more room for images and other visual elements, which can help to engage subscribers further.
4. Use a Clear Call to Action
For your email marketing campaign to succeed, you need to include a clear call to action (CTA). These are short, attention-grabbing phrases that urge people to take a specific action. For example, "Sign up now!" or "Buy now and save 20%!", visit your website, download a white paper, or sign up for a webinar. Without a CTA, it can be difficult for your subscribers to know what you want them to do.
5. Keep your Email List Clean
It's important to keep your email list clean and up-to-date. This means removing any inactive or unengaged subscribers and those who have bounced or unsubscribed from your list. Keeping your list clean will help to improve deliverability and ensure that your messages are reaching the right people. Doing this can further improve engagement and increase the chances that people will act.
6. Use Emotive Language
Emotive language appeals to emotions. When used correctly, it can be a powerful tool for email marketing. By triggering an emotional response in your subscribers, you can encourage them to act. Try to evoke positive emotions in your readers by using words and phrases that inspire enthusiasm, happiness, excitement. Examples include the words, ""you,"" ""your,"" ""new,"" ""now,"" and ""free.""
7. Personalize your Content
Personalization is one of the most effective ways to increase engagement with your email marketing content. This means addressing them by name, using their city or state in your copy. By making your subscribers feel like you're talking directly to them, you can increase their chances of reading your email and acting.
8. Use an Email Marketing Tool
Using email marketing tools is a great way to improve the effectiveness of your email marketing campaigns. These tools allow you to manage your contacts, create and send newsletters, track the results of your campaigns, and much more. Several different email marketing tools are available, be sure to choose one that meets your needs.
9 Test, Test, Test!
It's essential to test your email marketing campaigns continually. One of the best ways to improve your email marketing strategy is to test and track your results. This means running different versions of your emails and measuring their performance. By doing this, you can identify which types of content are most effective and make changes accordingly.
You can also use your email marketing campaigns data to understand your subscribers better and what they want from you. This means trying out different tactics subject lines and seeing what works best for your business. Only through testing will you be able to fine-tune your strategy and ensure that you're getting the best results possible.
Email marketing is still one of the most effective ways to reach your customers and increase sales. However, you need to employ the latest strategies and best practices to be successful. By following the tips outlined in this post, you can create emails that are more likely to be opened, clicked on, and converted into sales. What are you waiting for? Start putting these email marketing techniques into practice today!
Categorized in: Email Marketing
LIKE AND SHARE THIS ARTICLE:
READ OTHER DIGITAL MARKETING RELATED ARTICLES FROM THE BRICK MARKETING BLOG: