Get More Clicks to Your SEO Content by Following These Steps
Written by Nick Stamoulis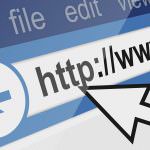 To some, content marketing is considered a necessary evil. They know it's needed for SEO purposes since optimized content is what ranks organically in the search engines and helps drive search traffic over the long term. However, content marketing isn't easy. It takes significant time and resources to create and publish high-quality SEO content. If you are making the investment, don't you want to get the most out of it? Don't you want as many clicks and as much website traffic as you can get? Here are a few important steps to take to get more clicks to your SEO content:
Add meta information
For SEO purposes, it's best practice to create unique title and meta description tags for every page of the website. This is the information that is shown with the link on the search engine results page and the information that is pulled by social networks when a link is shared. When the meta information is left blank, it leaves it up to the search spiders and social networks to pull whatever text content they want to pull. It's typically the first few sentences of the content. While this isn't horrible, it's not ideal either. It's up to you to create informative, engaging, and optimized titles and meta descriptions that will encourage people to actually click on the link.
Incorporate images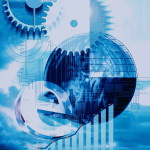 While the quality of the text content on the page is certainly the most important element for SEO purposes, since the search spiders crawl and index text, you can't forget about the user-experience and other ranking signals like time spent on the page. For most people, a long page of text content can be a turn-off just because it looks so boring, even if the actual content is anything but. It's advisable to break up the content with engaging headers and images including pictures, graphs/charts, and infographics. Remember, the image quality should match the text quality. Invest in a membership or buy packages from a reputable stock image website. If you're creating original imagery, hire a professional graphic designer. Imagery is especially important in social media, which is a visual medium. People spend only seconds scrolling through their feeds and posts without images are more likely to be passed over.
Share the content
If content is well-written and optimized, it should drive organic search traffic over time. But that can take months or even years and the numbers might never be substantial. If you want clicks to your content in the short-term, you need to promote it. Every piece of content should be shared in social media and with email newsletter subscribers. In addition, it's advisable to dedicate a portion of your content marketing budget to social media advertising. The organic reach of posts in social media is notoriously low and even a small budget allows you to target a specific audience and ensure that members of that audience are seeing your posts in their social media feeds.
If you're going to be investing in writing great SEO content (which is really a must-do), you should also be taking these steps in order to generate as many clicks to this content as possible.
Categorized in: SEO
LIKE AND SHARE THIS ARTICLE:
READ OTHER DIGITAL MARKETING RELATED ARTICLES FROM THE BRICK MARKETING BLOG: