SEO and PPC Should Work Together
Written by Nick Stamoulis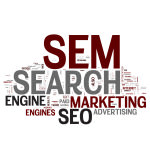 While search engine optimization and search engine pay per click advertising are two different marketing functions, they both work under the search engine marketing umbrella and ultimately have the same goal: website clicks that drive conversions. Some website owners choose to deploy one or the other, depending on their goals and budget, but ideally you should be doing both to capitalize on the benefits of each.
While some website owners get this, and are investing in both, they still might be missing a huge opportunity. It's still far too common for the SEO and PPC teams to be working in silos, on separate sides of the building or for companies that outsource – in completely different buildings located on separate sides of the country. Sounds crazy, but it happens! If you're able to invest in both, it's important to integrate the SEO and PPC campaigns and ensure that your SEO team and PPC team are working together and communicating regularly. Here's why:
Informs keyword strategy
Awhile back, Google decided to remove page level keyword traffic information from Google Analytics. They claimed it was for user privacy reasons, yet this data was being passed over to website owners who invested in AdWords. Some in the industry believed this was a sneaky way for Google to get more people to invest in PPC. We'll never know the whole truth but what we do know is that when we now look at the keyword data in Analytics it's "(not provided)" for a huge chunk of keywords, usually over 90% or more. Sure, we can see keyword rank information in Google Search Console, but it's not drilled down to a specific page. In some cases, the page may be obvious, but not always. SEOs can find valuable keyword information if they have access to AdWords keyword data. In addition, the PPC team can benefit from knowing which pages/keywords are generating the most impressions and have the highest click through rate on the organic side of things.
Informs content strategy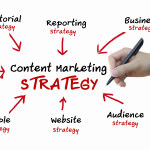 Content is known for being a function of SEO, but it's also important to a PPC campaign. If the content on a website isn't great or isn't the best match for the keyword delivering traffic to it, that PPC spend is essentially wasted. Looking at keyword data, you can determine if there are any content gaps – if existing content needs to be edited to accommodate for specific keywords or if brand new content should be created and what form it should take. For example, should it be a product page or a blog post?
Improves SERP credibility
SEO is a long-term strategy and it can take time to improve an organic ranking for specific keywords. PPC works well when you're looking to gain traffic quickly. But that doesn't mean that the two specialties should focus on different keywords. A key way for SEO and PPC to work together is to invest PPC dollars in keywords that the website already ranks well for organically. This gets the website and brand on the search engine results page twice (possibly more than the competition) and improves credibility, increasing click through rate.
When the SEO team and PPC team work together it creates a more cohesive search engine marketing campaign that can improve the results of each specialty.
Categorized in: SEO
LIKE AND SHARE THIS ARTICLE:
READ OTHER DIGITAL MARKETING RELATED ARTICLES FROM THE BRICK MARKETING BLOG: