Are You Really Ready for SEO?
Written by Nick Stamoulis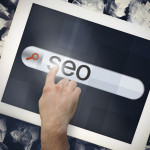 A prominent organic search listing can be a boon for business, which is why executing an SEO campaign is really a no-brainer. The majority of website owners know this, but at the same time they also think that they can jump right into SEO whenever they feel like it. But that's just not the case. By just jumping in, without doing adequate preparation, you're setting yourself up for failure. In order to actually be ready to execute an SEO campaign that will make an impact, you need to do the following things first:
Actually understand SEO
Sure, SEO isn't rocket science but there are still a lot of misconceptions about what it is and what it isn't. There's still a lot of bad SEO advice floating around the web and website owners are advised to spend some time learning about SEO and how it actually works. Even if you plan to hire someone to do the work, you want to ensure that you're hiring the right partner that has your website's best interests in mind (as opposed to merely wanting to make some quick cash). A great place to start is Google's SEO Starter Guide.
Figure out your budget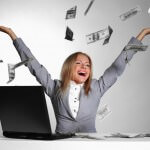 You might have heard that SEO is "free." While it's true you aren't making direct payments to the search engines for placement (like PPC), the time it takes to develop an SEO strategy and implement it on an ongoing basis is hardly free. Who is going to be doing the work? Do you need to hire someone in-house? Is outsourcing to a firm a better option? No matter who does the work, it needs to be paid for and it's best to steer clear of cheap SEO services. If it seems too good to be true, it probably is. Quality work requires an investment.
Fix up your website
What's the point of working hard on an SEO campaign only to drive traffic to a website that's "eh." Once you generate that traffic, you want visitors to convert and the only way that's going to happen is if the website is modern, user-friendly, easy to navigate, fast, and mobile-friendly.
Set goals
SEO success won't happen overnight, so you need to be realistic about your goals. But if you don't have any goals- what are you aiming for? Do some research into typical SEO results in your industry and ask potential SEO partners for case studies so that you have an idea of what you'll be looking at. Although unfortunately, there are never any guarantees in SEO.
If you think you're ready for SEO, the first step is to do the above things. The best SEO campaign is one that is properly planned for.
Categorized in: SEO
LIKE AND SHARE THIS ARTICLE:
READ OTHER DIGITAL MARKETING RELATED ARTICLES FROM THE BRICK MARKETING BLOG: