The Two Phases of Content Marketing for SEO
Written by Nick Stamoulis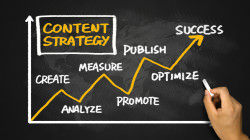 An SEO campaign needs content in order to be successful today. Content is what the search engines crawl and rank. Every piece of content is a new ranking opportunity which is why content marketing needs to be an ongoing effort. At a high level, content marketing for SEO can be broken up into two phases; content creation and content promotion. To have an impact, it's necessary to be strategic about both.
Content creation
Every piece of content should serve a purpose. It's important to consider the entire buying cycle when creating content to ensure that you're capturing target audience members at various points of their decision making process. Examine your existing content. Are you focusing more on one part of the cycle than others? If so, shift the strategy to include more content that speaks to the other phases.
When creating content for SEO, consider keywords. Look at your existing data and keyword rankings to determine where you can make realistic improvements that will have an impact on the bottom line. For example, are there any keywords that are currently at the bottom of page one that you could try and get to the top of page one? Are there any keywords at the top of page two that you could try and get to page one? Of course, if you're already ranking at the top of page one, don't neglect those keywords. You want to maintain any ground you gain. If you're running a PPC campaign, look at the keywords that are generating traffic and conversions and create content based on those keywords. Showing up organically and within the paid listings on the search engine results page helps to reinforce brand relevance.
Because the best content is content that speaks to current target audience needs, be sure to speak with all departments within the organization to get content ideas. SEO that exists in a silo isn't very impactful. The customer service department is a great place to start, since they are at the front lines of communication with target audience members. Social listening is also a great way to create content topics. Find out what competitors and other industry insiders are talking about and determine what types of content are the most popular.
Content promotion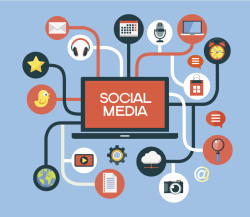 Generating organic traffic from content can take some time, so if you want people to see your content it's important to promote it. Social media is the top content promotion tool at your disposal, but it's helpful to give your content an added boost by investing in social advertising. It's a cost effective way to ensure that more people see the content which in turn results in more shares, mentions, and links; all of which promote your brand and improve SEO efforts.
Some people claim that content is SEO today. While that's not exactly accurate, it certainly is a huge part of it. When creating content for SEO, it's important to have a strategic approach to both its creation and promotion.
Categorized in: Content Marketing
LIKE, SHARE AND COMMENT TO THIS ARTICLE:
READ OTHER DIGITAL MARKETING RELATED ARTICLES FROM THE BRICK MARKETING BLOG: