Using SEO to Improve Branded Search
Written by Nick Stamoulis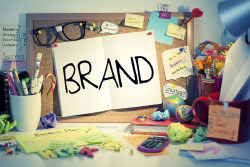 The primary goal of any SEO campaign is to attract people to your website. In general, this means getting people over to your website when they search for non branded keywords. However, a certain portion of your traffic will find you in branded search. You can easily use branded search to attract this traffic, and you certainly don't want to miss out on the opportunity. This is an excellent way for you to improve your branding, as well as control the way people perceive your company. Here are some insights that will help you improve branded search with SEO:
Why Branded Keywords Are Important
When people are curious about your company, their first instinct is to find your brand in the search engines. Optimizing your website for branded searches gives you a way to control the experience people have with your company. However, a calculated approach needs to be taken while optimizing to make sure that the keywords convey the point of each page while also not overdoing it. Some website and business owners that are short on time or resources will optimize their homepage and main product or service pages but won't spend anytime optimizing their branded pages that can include contact information, directions/address, careers, resources, testimonials, case studies, etc. This is a mistake because it weakens the user experience of the website.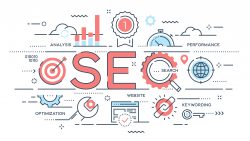 Why is taking this approach so important? Because there is the potential that people may search for a specific brand while performing their search queries. Initially, someone may search for only "Brand X". However, they may be looking for something more specific than that. A potential website visitor that is closer to conversion may search for "Brand X case studies", "Brand X testimonials", or "Brand X reviews". Without incorporating branded SEO into your campaign, you have less control over what the search results may be for these terms. The web is full of user generated content and review sites. Preferably you want your own website to rank first for these terms. If you don't optimize a page for branded terms you are leaving your brand more vulnerable to searchers finding content that wasn't created (or approved) by you.
Help People Find Your Brand Quickly
People are looking for information in the search engines quickly. If they just want to find contact information or a contact form for your business, that is what they will search for. It's easier than spending the time browsing your site looking for it. If your brand pages aren't optimized they will likely be directed to the homepage for any branded long tail variation. Ideally, you want that specific page to show up in the search engine to eliminate steps and improve the user experience.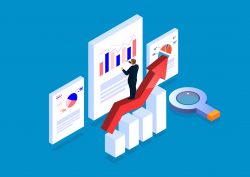 There is a misconception that branded search can't be attributed to an SEO campaign and the campaign must not be successful if many of the keywords that generate traffic are branded. A proper SEO campaign is integrated into all other marketing efforts. If you are implementing it correctly, it will not only help to build inbound links to your website but will also improve the awareness of your brand across the web. Content marketing and social media as part of an SEO campaign will help get your brand noticed. Even if the link isn't clicked on immediately, people may search for your brand because of something they saw that was part of an integrated SEO campaign.
It's true that there is no way to determine the exact touchpoint that resulted in a branded search or what the last touchpoint was in many cases. However, you can take a look at your analytics to see if there are trends that relate to your SEO campaign. It's very likely that branded search numbers increased after launching an SEO campaign. They may not be the keywords that are targeted, but content marketing and social media efforts as part of an SEO campaign will draw attention to your brand and increase the search volume for branded keyword terms naturally.
Having a large number of branded keywords generate visitors isn't a problem. It means that you have a strong brand that is supplemented by your SEO campaign.
Categorized in: SEO
LIKE AND SHARE THIS ARTICLE:
READ OTHER DIGITAL MARKETING RELATED ARTICLES FROM THE BRICK MARKETING BLOG: