Digital Marketing Touchpoints for B2B Businesses
Written by Nick Stamoulis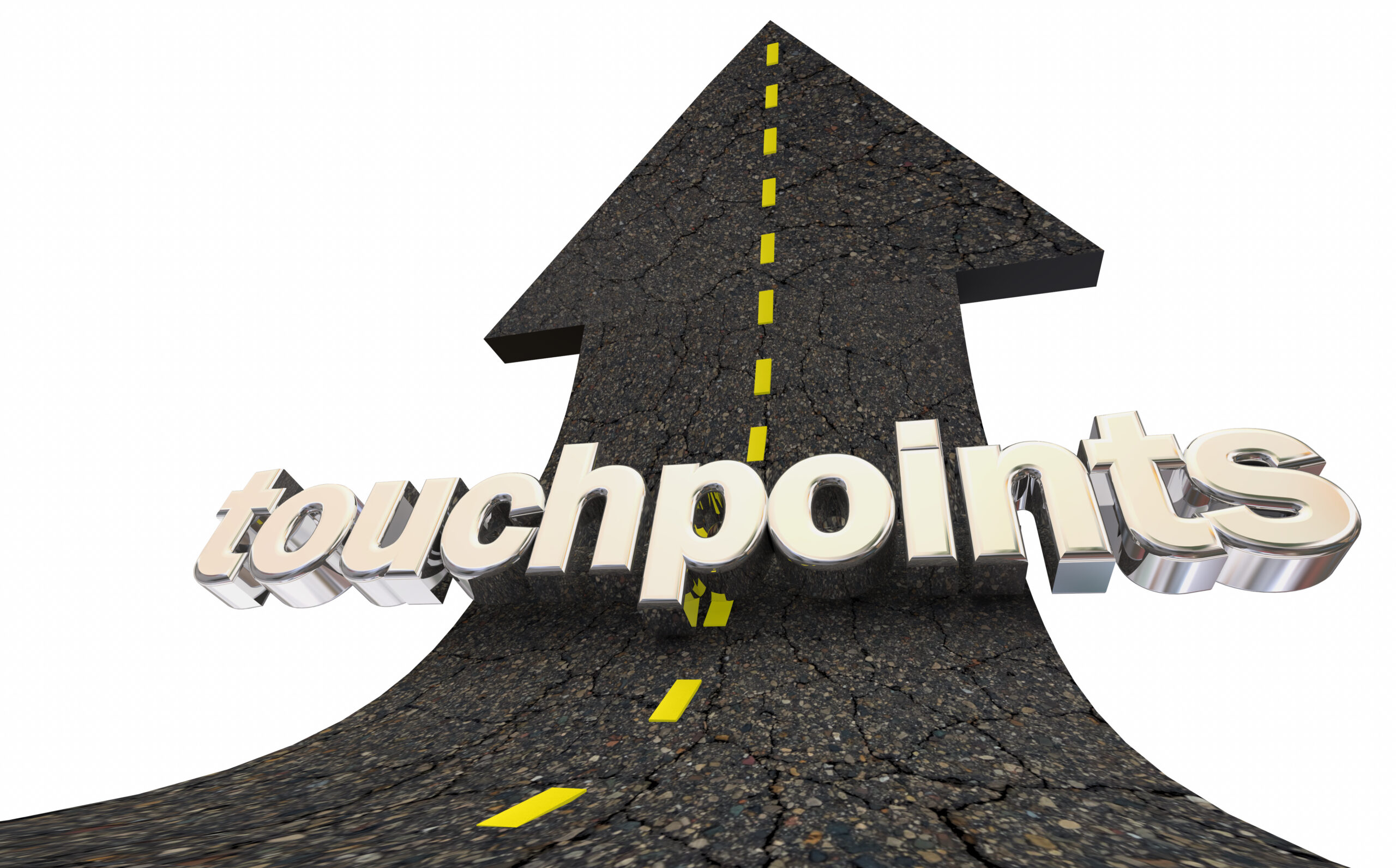 A touchpoint is a way that customers interact with businesses. These touchpoints can include things such as social media, website content, or an email newsletter to name a few. These touchpoints give businesses the opportunity to keep customers and potential customers up-to-date on valuable information about the brand that will shape and influence their opinion about the brand itself as well as their buying decisions.
These touchpoints are the perfect way for businesses to keep their brand, products, and services in front of the eyes of customers. For a B2B, this is valuable as the sales cycle can take a bit longer. Here are some ways that touchpoints can benefit your B2B:
Keep in Touch with Customers
This has been mentioned, but it's an important point to reiterate. As a B2B, you want to stay in touch with customers and potential customers. Touchpoints are important for turning customers into repeat buyers. Someone can purchase something from you and love it, but if you disappear from their life, they won't come back to buy more. Your competitors are out there trying to get customers as well, so touchpoints are an ideal way for you to keep up.
Email newsletters are perfect touchpoints as they are sent directly to people's inboxes without them having to seek you out to learn about your latest products and news. Your social media accounts and website can offer valuable information as well as should be updated regularly. It's important to target both customers and potential customers as they each have different needs when it comes to information and how they will make decisions.
Create Value for Customers
Touchpoints offer the opportunity to create value for customers and those who may become customers. In order for touchpoints to create value, they need to offer something that people will care about. This will help to keep them engaged and coming back for more. As a B2B, you can deliver this information through your blog, social media, and newsletters. Social media can help you gain an even wider audience when your followers share and comment on your posts. This increases your visibility, which can help lead to more traffic to your website and increased sales.
Obtain Visibility to Increase Sales
As mentioned, when you become more visible, this can lead to more traffic to your business website as well as increased sales. For B2B companies, the sales cycle can be longer, so while the touchpoints don;t directly impact revenue, they are beneficial. You want your brand to remain in the minds of people when they are making a decision to make a purchase. If you are one of few, or the only one, creating these valuable touchpoints, people will come to you when they are ready to buy.
Creating touchpoints as a B2B is a great way to keep customers and potential customers engaged with your brand. It's important to be consistent with your content and posting as the buying cycle for B2Bs can be long and you want to remain in front of people's eyes.
Categorized in: Digital Marketing
LIKE AND SHARE THIS ARTICLE:
READ OTHER DIGITAL MARKETING RELATED ARTICLES FROM THE BRICK MARKETING BLOG: