Your Main Brand Should Get Top Priority
Written by Nick Stamoulis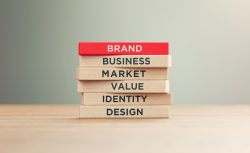 Do you manage multiple brands as part of your business? If you have multiple brands, this can be both tricky and beneficial to your business as a whole. It is tricky because if you focus all your attention on the wrong brand, your whole business will suffer. However, if you cross promote the brands effectively, it could enhance your business as a whole.
So, how do you approach cross promoting your brands? Here's some information that will help you manage multiple brands effectively.
Give Your Main Brand Priority
The most important thing to remember is that you should always focus the higher percentage of your efforts on promoting your main brand. You want to give your energy to the brand that is making your company the most money. With marketing, you need to give your marketing consistent effort. If you don't your sales will slip. No matter which brands you acquire on top of your main brand, your resources should be spent building your main brand.
For example, if you have a service-based business that brings in most of your revenue, you should continue to tend to your clients and also attract more business. If you also have a side project that brings in money, this side project should also be getting some of your attention, but not as much. Building a new brand is time consuming, and you don't want to fall into the trap of spending all of your attention on the new brand, while the brand that brings in most of your revenue gets ignored. This could hurt your business considerably.
Cross Promote Brands Effectively
However, managing multiple brands doesn't need to harm your business! In fact, if you cross promote your brands the right way, it can actually help your business as a whole. The goal is to find the most effective marketing strategy for your business so that your brands don't suffer. You can even cross promote brands that don't appear to have anything to do with each other! The fact that your business owns both brands could be enough to get customers interested in your businesses. Simply displaying a logo for your brands on each of your websites could be enough to cross promote without making either of your audiences angry.
Of course, this isn't the case if your brands actually do relate to one another. Cross promoting in this case is easy and natural. For example, if you have a software product that relates to managing inventory, and you also run a third party logistics business, the two companies could cross promote nicely since they relate to one another. In cases where business don't relate to one another, cross promotion could be more difficult and sharing a simple logo would be enough.
The truth is that managing multiple brands can be tricky. In fact, this could do your business more harm than good if you don't know how to benefit from it. Above all, make sure that you focus most of your efforts on the most lucrative brand that you manage, otherwise your company could lose money. Remember that your main brand should always receive the majority of your attention.
Categorized in: Digital Marketing
LIKE AND SHARE THIS ARTICLE:
READ OTHER DIGITAL MARKETING RELATED ARTICLES FROM THE BRICK MARKETING BLOG: