Determining the Preferred Domain for Business
Written by Nick Stamoulis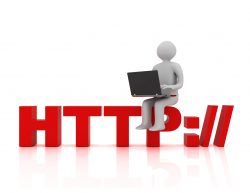 Business in all industries are often faced with a choice, and this voice can have positive or negative repercussions for years. Choosing a domain name is even more important than actually naming the business since it will form the cornerstone of your business and marketing dealings, especially online. A business can always be renamed and rebranded, but it is not as easy to switch domains, at least not without negative repercussions, especially in the search engines, where a domain's age is a legitimate ranking factor. Because of this, it is important to get it right.
Are you wondering how to go about finding a domain that will allow your business to grow and also perform well online? Here are some insights that will help you get it right the first time:
Branding Should Be a Consideration
Each business has a brand that they want to share with their customers, and this brand could change and evolve over time. Changing business conditions, a shift in the industry, or the launch of new products or services could all impact branding. Not only that, but branding forms the cornerstone of digital marketing and the way the brand is perceived online.
Branding should be at the top of mind in order to select an effective domain name. Ideally, you want something that reflects not only where your brand is right now, but also where you think it might be headed. Your domain name should grow with your business's brand rather than limit it.
Consider Using the Business Name
A simple way to solve the problem of needing to select a domain that will grow with your business is to simply use the business name. However, it is important to note that this is a much better tactic to use if the business name is free from any limitations or focused keywords. Remember, you want your domain to be able to grow with the business, and it might not be able to grow if the business name is too focused. For example, if you named your business something along the lines of  "Sales Software Solutions" and you decide to branch out and develop other products, you will be limited by not only the business name, but the domain name, as well.
Stay Away from Keyword Rich Domains
There is some debate as to whether or not keyword rich domains actually help with search engine rankings. Whether they work or not doesn't matter – we don't consider using keyword rich domains to be a "best practice" when it comes to marketing a business online. As mentioned above, keyword rich domains are limiting and don't allow for the business to grow. It isn't as good for branding and there is a chance that Google will decide to crack down on domains such as these and impose penalties. There was a time when these domains were part of an "over optimization" crackdown that Google went through. There is always a risk that this could start happening again.
The domain name is an important component of running a business. It's important to get it right!
Categorized in: Digital Marketing, SEO
LIKE AND SHARE THIS ARTICLE:
READ OTHER DIGITAL MARKETING RELATED ARTICLES FROM THE BRICK MARKETING BLOG: