Should You Use A/B Testing for Digital Ad Campaign?
Written by Nick Stamoulis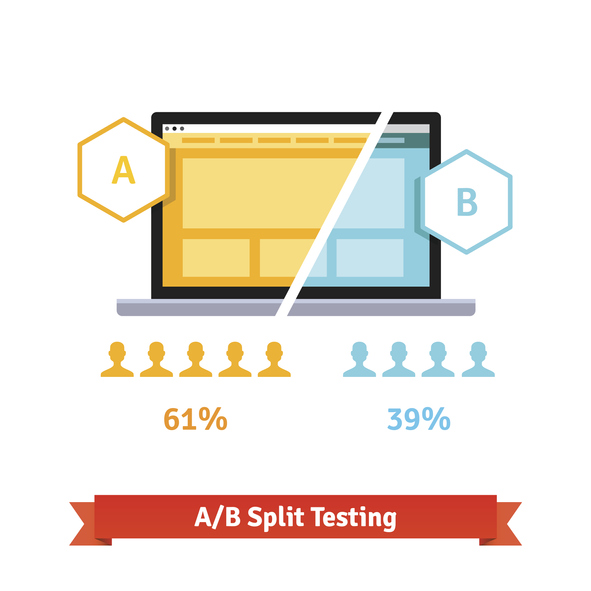 The use of a/b testing for digital ad campaigns could lead to higher conversion rates on some ads based on what ads are being shown. However, it is essential to note that many firms have not opted for this method due to the idea that they have spent their time and money in other aspects rather than explicitly advertising. Nevertheless, there are cases where this would be an effective advertising method.
The History of A/B Testing
A/B testing has been used in the scientific field since the 1920s. It was recognized as a statistical method to test all types of hypotheses. Companies used it to prove or disprove any given hypothesis. However, this method only saw its first use for ads in the early 2000s. This method is applied to determine the best results for any given situation. It is based on comparing two versions of an ad or website.
Ten Benefits of Using A/B Testing for Digital Ad Campaign
1. Generate Results Quickly
Instead of taking months to get a campaign result, you could get this in a couple of days. A/B testing brings up the chance to do this without any errors. With marketing, you can achieve a higher conversion rate and engage your audience better. It can give you the results you have always wanted and improve customer satisfaction at a much faster speed than before.
2. Better Results to Your Campaign
As stated, you can find what works best for your campaign. It means that you get to determine which version of your ad is the most effective and has the highest conversion rate. With this information, you can determine what should be used moving forward. You could also use this method to create a more effective campaign in the future.
3. Improve Customer Service
If you can improve customer satisfaction with your ads, then it follows that you are improving customer service as well. It is important at a business level, as you always want to provide value to the customers. It means you can improve your online reputation and get more clients in the future.
4. Eliminate Waste
Many firms do not use this method for their digital ad campaigns due to the amount of time, money, and resources wasted on other aspects of the firm.
5. Different Results for Comparison
You must see how the different versions of your ads are performing. It means that you know where to improve and where to stop. You can then use this information for a marketing plan in the future and use it if you want to make changes in your marketing strategy.
6. Minimize Waste
As stated, with this method, there will be no waste of resources or time. In addition, it would allow you to reduce the wastage of money and energy as well.
7. Save Money
As you will not be wasting any of your money on different aspects of the firm, it follows that you will save money. It is essential for any business, as you want to gain an edge over other firms or allocate more money toward your primary focus.
8. Improve the User Experience
If you can improve the user experience, you can also improve your online reputation and brand image overall.
9. More Effort for Your Campaigns
Instead of investing in other aspects unrelated to marketing, you can spend your time on a campaign and get better results.
10. More Enjoyment in Marketing
With this method, you can get enjoyment from what you do and enjoy the process of promoting or advertising your business.
Five Limitations of Using A/B Testing for Digital Ad Campaign
1. Need to Be Updated
To get the most out of A/B testing for digital ad campaigns, you need to update your ads and make them more relevant to your target audience. However, this means that you need to outsource it or hire someone that can help you with this aspect.
2. Not Applicable for All Types of Businesses
One of the most significant limitations is that not all businesses can apply this type of testing.
3. Capital to Start-Up
It means that you would need to start your campaign with more capital and a larger budget for you to be able to get the most out of the A/B testing method. It is essential when you plan to use this for your first campaign.
4. Difficult for Some Businesses
Some firms might have issues with this due to their teams, as it requires them to have a critical eye and attention to detail and cooperation.
5. No Control Over Results
As mentioned, you have no control over the results to some extent. It means that you need to make sure that you are picking the best possible examples. It includes constantly changing them to get the most effective convert rates possible.
Ultimately, A/B testing is essential for any firm that wants the most significant advantage over its competitors. It includes being able to maximize the performance of a marketing campaign, as well as reduce wasted resources and money. It also improves a company's customer service and improves its overall image and brand experience. However, it is essential to note that not all firms can apply this method due to different aspects such as lack of capital, time, and other resources.
Categorized in: Digital Marketing
LIKE AND SHARE THIS ARTICLE:
READ OTHER DIGITAL MARKETING RELATED ARTICLES FROM THE BRICK MARKETING BLOG: