Influencer Marketing Can be Turbocharged through Paid Social Media
Written by Nick Stamoulis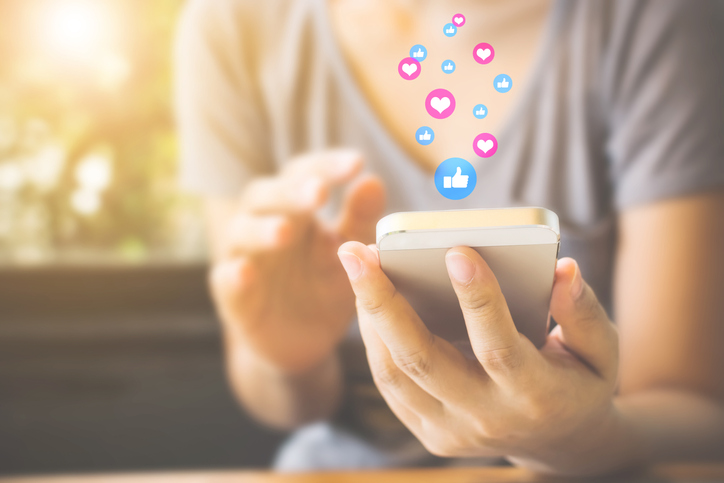 Influencer marketing has been dubbed as the "future" of word-of-mouth marketing. It is where an influencer collaborates with a brand to promote a service, product, or campaign. An influencer has the power to influence others' purchasing decisions due to their authority, knowledge, position, or relationship with their audience. Influencers frequently post on their favorite social media networks, resulting in enormous followings of enthusiastic, engaged people who pay close attention to their content.
Influencer marketing incorporates the concept of celebrity endorsement into a recent content-driven marketing campaign. Many reputable brands utilize influencer marketing to promote their goods, services, or campaigns.
What is Paid social media?
Paid social media refers to the special posts on social media sites funded by advertising budgets, as opposed to organic or free content. It uses sponsored content and advertising to increase the visibility of your brand. Brands frequently use paid social to boost followers, engagements, clicks, and views through accurate audience targeting based on demographics, interests, and other factors.
How Paid social can Help Boost your Influencer Posts
Influencer marketing works because influencers provide the trust and validation that social media audiences seek. However, even though influencer marketing has proved to be the future of advertising and marketing, it still has its shortcomings.
One of the most pressing challenges is the lack of accurate targeting with organic influencer content. This means that who and how many people a specific content will reach is rather limited. On the other hand, paid social media has precise hyper-targeting capabilities, making it easier for the brand to reach a specific audience. Pairing influencer marketing and paid social media creates a fiery persuasion engine that can help your brand connect with new audiences and convert them into paying customers.
Here are a few things to consider when amplifying your influencer marketing campaign by using paid social media:
Select the most appropriate advertising platform
When determining what type of digital advertising format to utilize to promote influencer content, you have a variety of alternatives. Display advertisements, social network ads, video commercials, and so much more. Choose the platform that makes the most sense to run your influencer's content based on the type of content.
Utilize Data Insights to Enhance Performance
Measuring performance is one of the most significant challenges of influencer marketing. In many cases, tracking clicks turned into conversions is almost impossible. However, with paid social, you can monitor impressions and reach and measure click-through and conversion rates. This data can be highly beneficial in creating and refining your online content strategy for enhanced results.
Precise Audience Targeting
Targeting, retargeting, and audience segmentation are important components of effective paid advertising. Use these tools to ensure that your content reaches the right audience at the right moment. Suppose you're collaborating with an influencer to promote a certain product or service. You can boost that influencer content reach by turning it into an ad while simultaneously giving that campaign a super-targeted sponsored social boost to reach individuals you know would be interested.
Set up Influencer whitelisting for paid social content
Whitelisting is a fairly new addition to the online marketing scene. It is the process where an influencer gives your brand the advertising rights to their social media account. This enables your brand to use the influencer's handle to post their content. Running whitelisted paid content provides you with increased reach, lower content expenses, and more conversions, as well as the added legitimacy of utilizing the influencer's account to deliver more impact from influencer content.
Influencers bring both content and trust, which is why influencer marketing is beginning to integrate into the paid social media space. An advancement that can potentially change the way businesses and marketers approach paid social advertising.
Categorized in: Digital Marketing
LIKE AND SHARE THIS ARTICLE:
READ OTHER DIGITAL MARKETING RELATED ARTICLES FROM THE BRICK MARKETING BLOG: