Art of Writing Great Titles for Your Content
Written by Nick Stamoulis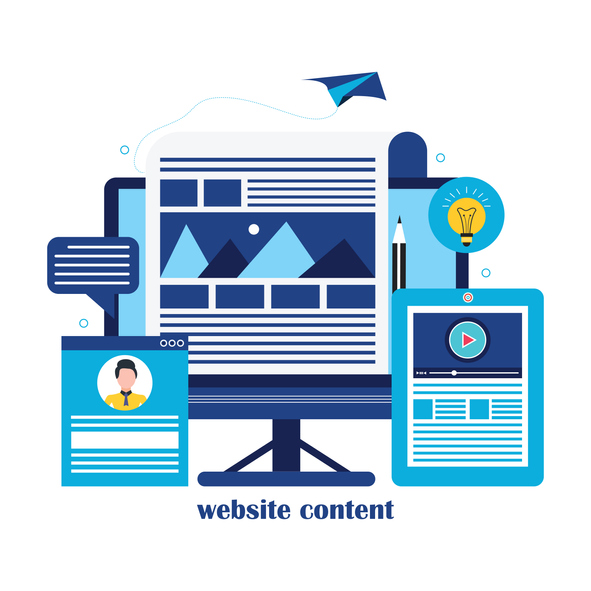 In some ways, a great title is more important than the content attached to it. The first impression of a business and its products or services through offline and online marketing channels isn't made by the main body of any particular piece of content. Instead, you initially attract members of your target audience with the title you use on a search engine results page, your website, social media accounts and other platforms.
Whether you create a positive or negative impression of your business based on a title depends entirely on the words and phrases you use and even title length. The art of writing great titles isn't a mystery. You merely need to keep the following tips in mind:
Reconsider the Topic-Only Approach
People respond well to titles that make them think about a topic and why they should consider that topic important. You obviously want members of your target audience to review your content because you think the topics you bring up are worthwhile. Yet, topic-only words aren't enough.
For example, it's not enough to say, "This Blog Post Talks About X Topic" or "Read This Now to Learn Important Information About X." Most consumers consider these types of titles boring, unimaginative and bland. You need to use words and phrases that influence members of your audience to act. A title should informatively and concisely fulfill a need, address a pain point or even ask a question that a consumer never considered before.
Use Clickworthy Words and Punctuation
The term "clickworthy" means more than a word or phrase that consumers are most likely to click because of topical value. Since advertisers, businesses and the media have trained the public to expect and click on certain types of titles, you need to learn how newspapers, media outlets and other professionals who have mastered title-based engagement present information to the masses.
For example, they use question words like "Who," "What" and "Why." They use list words like "Top," "Best" and "Reasons" along with numbers. They place emphasis on the importance of their topics when necessary, with the use of question marks and exclamation points. They separate out ideas with colon marks. They also use humor, wordplay and common or trending popular phrases to draw attention.
Make the Title Conversational
Imagine that you're having a conversation with some friends and want to draw their attention to a topic that you consider interesting or important. Most people convince their friends to listen by talking passionately about the topic and using active instead of passive language. They use active words and phrases like "Did you hear…?" or "Check this out…" Conversational titles are the same.
They offer friendly advice or details about news or a solution to a problem using passionate, active language. For example, instead of saying, "We Like These 6 Ways of Doing X," you might conversationally say, "Check Out These 6 Ways of Doing X That Happily Surprised Us." The first title passively tells people that you like a topic without really explaining why or prompting interest in it. The second title asks people to take action and mentions a positive outcome that anyone might experience as well if they merely click the title or continue reading.
Keep Title Length Under 75 Characters
Of course, conversational writing doesn't mean that you should ramble or use unnecessary words. It's important that you say what you need to say to draw attention in a brief, impactful way. A title's role is to grab attention and inform. It's not intended to replace a blog post, article or other form of content entirely.
Search engines also restrict the length of titles on results pages, which means that you need to draw attention to your content with few words. When you stick to a character limit, you also force yourself to say what you need to say in as concise a way as possible, which means that you address the topic in a quick, efficient and optimized fashion. Additionally, shorter titles quickly grab attention on mobile and social posts.
Practice and Test Multiple Titles
Lastly, you can never hope to master the art of crafting great titles by writing only one title for a piece of content at any given time. In fact, many business owners believe they've crafted a single perfect title only to later learn that it failed to drive as much traffic to their content and their brick-and-mortar or online stores or websites as other t
itles in the past had with other posts.
You can only find the titles that work best with your target market by studying and testing different types of titles. Writing and testing multiple titles also provides you with extensive practice that can help you hone your title-writing skills. Research the types of titles that you find appealing and that did well in the past, use what you learn to write multiple different types of titles per post and then try different ones and check how members of your target audience react.
As you can see, the art of creating engaging, memorable, clickworthy titles requires more than writing the title as a quick summary or statement about the content or one or more topics within it. You must deeply reconsider your title-writing perspective and methods, extensively research the types of titles that attract interest within your industry and in general, take an active rather than passive conversational approach and invest in a lot of title practice and testing.
Categorized in: Content Marketing
LIKE AND SHARE THIS ARTICLE:
READ OTHER DIGITAL MARKETING RELATED ARTICLES FROM THE BRICK MARKETING BLOG: