Resolve Technical Issues to Help With SEO
Written by Nick Stamoulis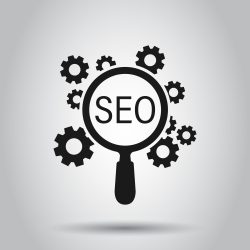 Concerning search engine optimization, it is easy to forget that there are some technical items that need to be addressed. Most of us know that we need to perform certain activities, such as finding great keywords, regularly publishing new content, and having a well developed and high quality link portfolio.
However, there is another side of SEO that needs to be addressed. If the website has certain technical issues, this could negatively impact search engine optimization, and you may not even realize it! Here's more information about this:
Enhance User Experience
Sure, most of us are concerned with pleasing the search engines. However, developing your website with this in mind makes it stuffy and mechanical. In other words, you need to make sure that your website is developed to please your audience.
Having a website that is free from technical issues will make your users happy and make their experience on your site a positive one. Ultimately, that is also the main thing that search engines are concerned with. Clean up your technical issues and you will please both the search engines and your users. It is also a good idea to test the technical items on your website to make sure they work properly, such as your contact forms and navigational links.
Performing a Site Audit
The first stage is that you should perform a technical website audit before you begin working your digital marketing and search engine optimization plan. This audit will uncover anything that needs to be fixed, such as a slow site speed, lack of responsive design, or any other technical issue that may arise. These items need to be addressed in order to maximize results. For example, you could tastefully optimize your site for all the best keywords you can find, but this won't matter if your site takes too long to load and frustrated users click away before they can enjoy your content.
Solve These Common Technical SEO Issues
The audit will uncover whether or not you have technical issues that need to be solved. Here is al look at some common ones to watch out for:
HTTPS Security. Does your website have a security certificate? If not, you will want to purchase and implement one. Websites that have an "https" domain have an extra level of credibility that "http" domains don't.
Sitemap. Does your website have a sitemap? If not, you should make sure it not only has one, but is submitted to Google.
Broken Links. If you have a lot of broken links on your site, this could harm SEO. Make sure this is resolved!
Indexing Issues. Are all of your pages being indexed in the search engines? If not, this needs to be resolved to maximize results.
Duplicate Content. Is there duplicate content on your site? If so, you will need to make sure that this issue is resolved.
If you are unsure of how to solve these problems, you will want to contact a qualified developer. The right developer will know exactly what needs to be done in order to get your site working well. This will not only benefit SEO results, but also increase the experience of your users.
Categorized in: SEO
LIKE AND SHARE THIS ARTICLE:
READ OTHER DIGITAL MARKETING RELATED ARTICLES FROM THE BRICK MARKETING BLOG: