Are You Making the Most of Your Content?
Written by Nick Stamoulis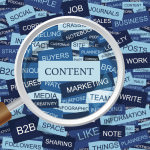 A solid SEO program requires ongoing content creation, something that our clients are often hesitant about. We'll certainly agree that deciding on topics, dedicating resources to content creation, and promotion of this content isn't always easy and takes time. But what's important to understand about SEO content is that it's never "one and done."
Every piece of content can be used multiple ways and multiple times. It's called content recycling or content repurposing and it's absolutely necessary in order to get the most out of your content and content investment. Here are 3 important ways to get the most out of your content:
Repurpose it
So you've spent the time and resources needed to write a great, researched blog post and then you shared it in social media. Do you think the work is done? Not quite! You want to make the most out of that hard work and keep that content living, but in other formats. A blog post and the content/research/statistics/etc. inside of it can be reused to create content in other formats such as an eye-catching infographic, an email newsletter blast to opt-in subscribers, a how-to video, a longer format e-book or guide, etc.
What's great about repurposing is that the bulk of the hard work is done and it's a way to capture the attention of more people who might have different content consumption preferences; maybe they don't want to read a full blog post but they'll watch a quick video or browse an infographic.
Update it
The best kind of SEO content is evergreen and will remain relevant, but some industries change much quicker than others and eventually content will become outdated. Make it a part of your content marketing strategy to go back and review "old" content every once in awhile to make sure it's still relevant. Over time content should generate organic search traffic and you don't want someone to find a web page that has old information, which can affect the reputation of your company and brand overall.
Re-share it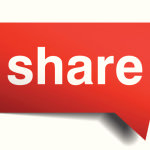 After you create a great piece of content, the next step is to share it in social media. If you have the available budget, it also makes sense to pay to promote or sponsor the content to ensure that your target audience members are seeing it. Keep in mind that as long as content is still relevant, it can be shared and promoted in social media multiple times. You're not going to catch your entire audience with the first, second, or even third share. Space them out and if you're sponsoring posts, target different segments of your audience.
As you can see, there are plenty of ways to get the most "bang for your buck" when it comes to content. The goal is to create high-quality content that is also long-lasting.
Categorized in: Content Marketing
LIKE AND SHARE THIS ARTICLE:
READ OTHER DIGITAL MARKETING RELATED ARTICLES FROM THE BRICK MARKETING BLOG: